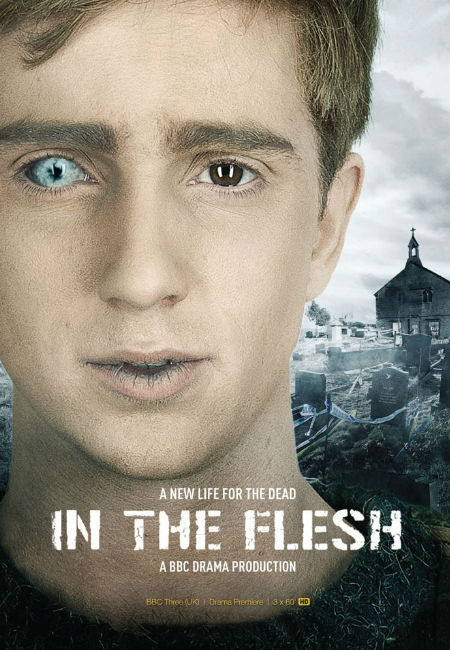 In the Flesh, created and written by Dominc Mitchell, deserved every accolade it received during its short but powerful three episode first season.
Deftly exploring a whole raft of social issues such as apartheid and fear of those outside the societal norm, it offered a rare glimpse into how society might react if the zombie apocalypse (or "the Rising" as it's known in the series) was not the end of civilisation as we know it but rather a nasty flesh-eating bump in the road that could be smoothed over for the most part with a drugs, contact lenses and a lathering of concealer.
And the results as you might expect were not wholly positive.
While most families welcomed their Partially Deceased Syndrome (PDS)-suffering members back with a mix of relief, joy and yes understandable uncertainty, some sections of society, rather predictably. saw what many would describe as a miracle as the harbinger of yet more doom and destruction.
This fear-laden mindset gave rise not just to the vigilante groups among the living, with the Human Volunteer Force (HVF) the most virulent of them all especially in fictional Roarton, Lancashire, where Kieran "Ren" Walker (Luke Newberry) is returned after his rehabilitation from his zombie state, but also to near-messianic groups among the PDS sufferers, increasing numbers of whom see themselves as the next twisted stage of human evolution.
In the midst of this poisonous atmosphere, Ren, who killed himself after the death of his boyfriend Rick Macey (David Walmsley) in Afghanistan  – neither teenager was out to his parents – must contend with working out how to live his "Second Life", and re-establish a close relationship with his parents and angry sister Jem (Harriet Cains) who is one of the most ardent members of the HVF.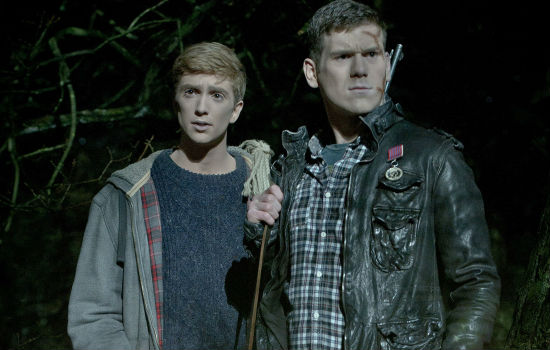 Complicating this witches brew of prejudice, fear and lack of understanding is Amy Dyer (Emily Bevan), an outgoing, take-no-prisoners PDS returnee who cares little for what others think of her, becoming in the process an ex-zombie militant of sorts, a follower of the cult-ish Undead Prophet, who seeks to convince Ren that he needs to embrace his inner zombie with gusto and must take sides in the brewing battle between the humans and the PDS sufferers.
Conflicted by increasingly vivid memories of the people he killed in his untreated state and wanting to make amends but also increasingly isolated by the hatred and prejudice he encounters, Kieran is caught squarely in the middle, uncertain which side he supports.
Which is where the new teaser trailer, with voiceover provided by Amy urging to choose a side, finding an increasingly buffeted Kieran who is finding it increasingly hard to believe things will ever return to "normal".
If the brief snatches of scenes in the 30-second trailer are any guide, then normal is a pipedream, its realisation obstructed by a hundred different hardline agendas, none of which can see any way of accommodating each other.
It's a deeply unsettling snapshot of our increasingly divided society which doesn't so much indulge in dialogue anymore as hurtling brickbats with a ferocity borne of social media-isolating battlements.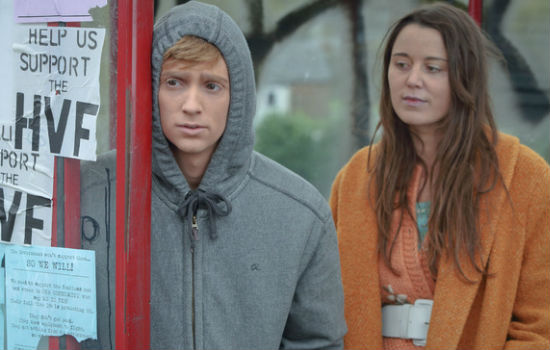 In an interview with Den Of Geek, series of creator gave a brief idea of the tensions brewing in this brave new, soon-to-be-explosive world:
"… in the wider world things aren't going well between the living and the undead. There's a lot of tension, a lot of suspicion, and there's been a backlash. The government's policy was to put PDS sufferers back into the community and there's been a lot of events like what happened in series 1 with Bill. So there's now there's this one issue party called Victus and they're this anti-PDS party – well, they don't think they're anti-PDS; they say they're 'pro-living'. There's just been a General Election and they've gained a lot of seats and they're coming in with a lot of strict policies for PDS sufferers.

"And that has had a lot of knock-on effects for the Undead Prophet and his Undead Liberation movement. The Undead Liberation Movement are doing this extremist attacks in the outside world, and Kieren can feel that it's creeping into Roarton. So Kieren's like 'I want to get out. I want to go to Europe where they're more friendly to people like me, people with my condition'."
Mitchell also promises closer looks at the treatment centre that rehabilitates the undead, the pharmaceutical company that makes the drugs that keeps PDS sufferers on the non-zombiefied straight and narrow, and the increasingly bitter ideologies governing those preaching the virtues of Rising mark 2 and those who will do anything to stop such a thing happening.
Season 2 promises everything that made the first three episodes such a pleasingly intelligent, evocative tense drama and even more besides, making this one of the must watch TV shows of 2014.
That is until the Rising, of course.
In The Flesh returns at 10pm on Sunday the 4th of May on BBC Three in the UK.