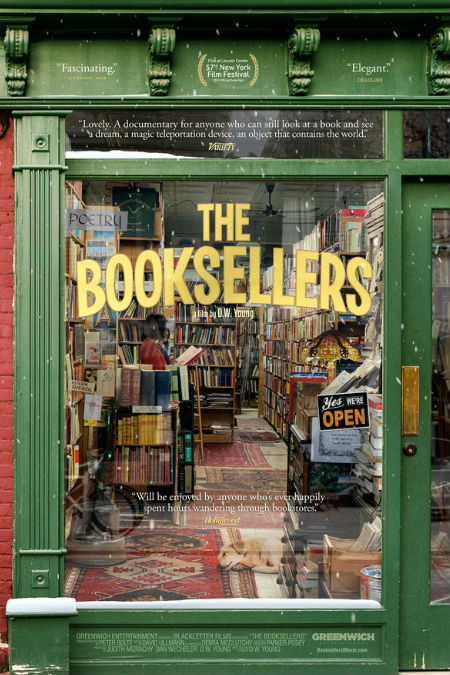 SNAPSHOT
Antiquarian booksellers are part scholar, part detective and part businessperson, and their personalities and knowledge are as broad as the material they handle. They also play an underappreciated yet essential role in preserving history. The Booksellers doc takes viewers inside their small but fascinating world, populated by an assortment of obsessives, intellects, eccentrics and dreamers. The Booksellers is directed by acclaimed filmmaker D.W. Young, director of the doc A Hole in a Fence, as well as the films The Happy House and Too Cold to Swim, and numerous other short docs & films previously. (synopsis via First Showing)
If you love books, and I count myself among the vast group of people for whom a life without reading is anathema, a new film The Booksellers promises to be quite the treat.
Diving into the world of antiquarian booksellers, the film interviews people for whom books are a life's calling, a passion and a joy … and business.
The Booksellers looks to be, as First Showing notes, "an especially charming and geeky trip into the world of books."
As someone who spends half his life in bookshops of all description, this looks like the kind of documentary that will be well worth going on.
The Booksellers premiered 7 October 2019 in USA at the New York Film Festival; no international dates currently available.