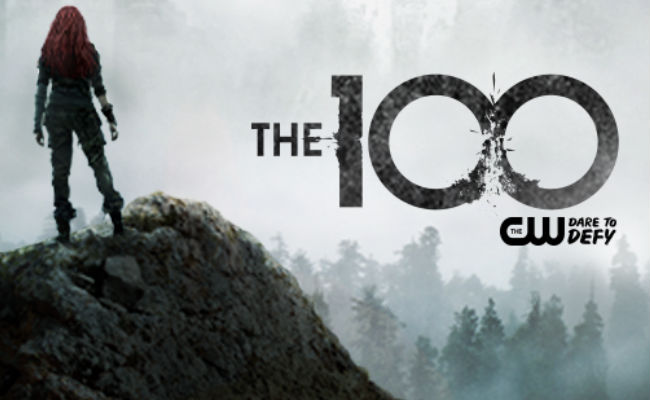 The radiation is coming my friends and trust us it won't be pretty!
Now granted you might have thought that the threat from other people might be a bigger issue for the likes of Skaikru and the Grounders, neither of whom seem too inclined to engage in any kind of rapprochement or constructive pulling together for the human race as a whole.
But no, despite the threats in this trailer from one side or the other, the bigger issue is the looming nuclear apocalypse mark II, caused by the slow but deadly breakdown of nuclear power plants across the world.
Of course, at this stage only Clarke (Eliza Taylor) knows the full extent of the peril at hand although as the trailer shows, a growing pile of bodybags is hard to miss and pretty much begins to give the game away.
Even so, petty bloodthirsty exchanges wait for no person, not even the soon-to-be-irradiated and The 100, which has never shown itself to be averse to wanton death and destruction, has death aplenty afoot at the hands of people like Octavia (Maria Avgeropoulos) who is still bent on some post-Lincoln (Ricky Whittle) vengeance.
There is also some goofiness from Jasper (Devon Bostick), who deserves to smile after a tumultuously rough couple of seasons, some wariness from a still grieving Monty (Christopher Larkin) and some screaming from Bellamy (Bob Morley) who is none too happy about something.
So as The 100 heads into a hard and heavy season 4 – as if it would be any other way, c'mon! – death, betrayal and loss look to be the only constant which makes sense on an apocalyptic Earth where it seems humanity still hasn't learnt its lesson.
The 100 season 4 debuts on CW on 1 February.