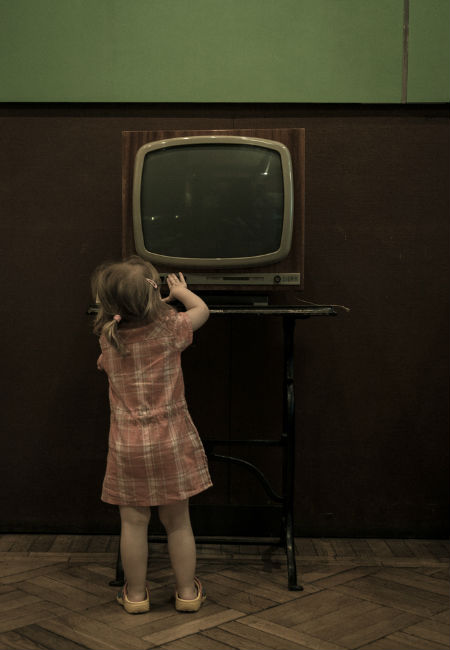 As someone with my ear to the pop culture firmament, upon which I often hear the heavy footed shuffle of zombies, the thump-thump of alien mechanised vehicles or the light footfalls of zingy sitcom oneliners, hardly a day goes by when I don't come across announcements about shows with exciting concepts or from people whose work I endlessly admire.
Their possible eventual arrival on our TV screens is announced with breathless anticipation, and while not all of them will make it into production, the very idea that they are there out somewhere in the ether waiting to take physical form is exciting enough.
And while I can't be absolutely certain they will all be great, and my optimism may come to bite me on my couch-sitting proverbial, I don't think child like anticipation should ever be put aside in favour of cynical weariness.
So I have picked 5 shows that have me particularly excited, ones that might possibly, potentially maybe, don't hold your breath but they could, premiere on some network or cable channel's schedule (and cinemas; yes I snuck in one movie with TV precursors) in the not too distant future.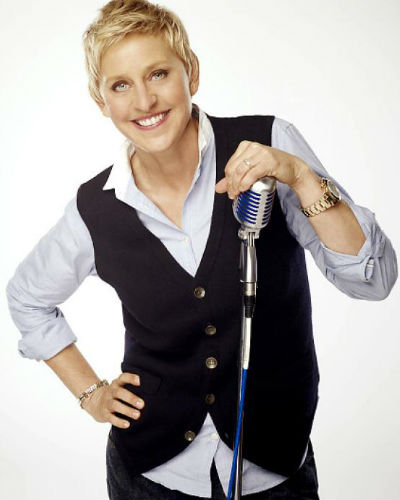 NEW SITCOM FROM ELLEN DEGENERES
Ellen Degeneres is one amazingly busy woman.
She hosts her own very successful day time talk/variety show, The Ellen Show, now in its 11th season (and with 1700 episodes under its belt), is up once again to host the Oscars, has written a number of very funny books, as well as releasing apps and albums and a blizzard of other merchandise based on her show.
If that's not enough and let's face it you can never have too much of this talented, funny and generous lady, she is also now developing, in concert with comedy writer Liz Feldman (who worked on Ellen's show for 2 years),  a new gay-centric sitcom, for NBC, the latest in a long line of likeminded sitcoms for a network which has included Will and Grace, The New Normal and Sean Saves the World.
Unlike its predecessors however, the as-yet-unnamed show will feature a lesbian lead whose falls pregnant to her straight male best friend just as he falls for the love of his life and walks her down the aisle.
Awkward, funny and ripe will all manner of comic possibilities.
It is but one show in a quiver of media projects for Ellen's A Very Good Production company which includes a sitcom for NBC starring Rosie and Grace, two pint sized English girls who are frequent guests on Ellen's talk show, a witty drama based on Lauren Graham"s debut novel Someday, Someday, Maybe, and a show set in the 1930s on CW.
It all adds up to a frantically packed schedule for the one woman entertainment powerhouse which should ensure we have lots of Ellen, however indirectly, on our screens for some time to come.
(source: deadline.com)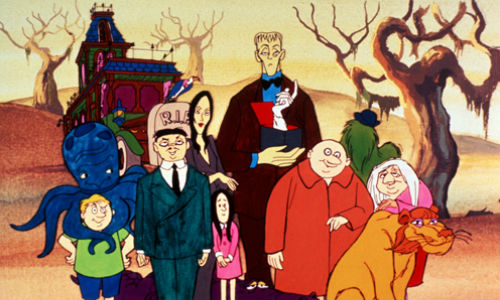 A NEW ANIMATED ADDAMS FAMILY MOVIE
Now this particular spooky project has me truly excited.
As a child one of my favourite cartoons and then TV shows was The Addams Family,  based on the cartoons originally drawn by American cartoonist Charles Addams over 50 years from 1938 to 1988 and published in The New Yorker.
Thanks to re-runs I discovered the cartoon series (1973-1975) and the TV series (1964-1966) in reverse order, falling instantly in love with a family who were anything but typical, not that that bothered them at all safely ensconced in their gothic mansion at 0001 Cemetery Lane.
While they managed the transition to the modern age with two live action movies and an early 90s revival of the animated series which ran for two years, they always lived for me in their animated form, which seem to mesh best with their origins as still cartoons.
And now I, and a host of other fans, will get the chance to see them in all their coloured-in glory in a new animated feature from MGM with Pamela Pettler (The Corpse Bride, Monster House) in charge of the screenplay and Andrew Mittman and Kevin Miserocchi handling producer duties.
It's obviously going to be a while before this film makes it to the big screen, given the extended gestation time for animated films, but I have a funny feeling it is going to be worth the wait … right Thing?
(source: variety.com)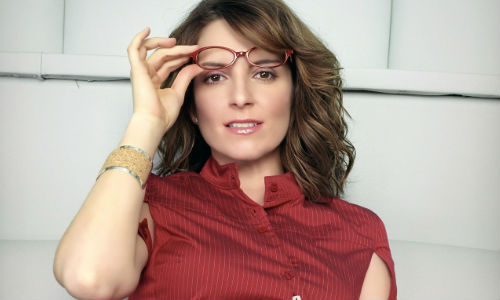 TOOKEN by TINA FEY
Back on NBC and thanks to her track record with Saturday Night Live and the luminously wonderful, hilarious 30 Rock, both on the Peacock network, Tina Fey's new show Tooken has been ordered straight to a 13 episode series.
Starring Ellie Kemper (The Office) as a woman who frees herself from a doomsday cult and restarts her life in New York after reconnecting with her estranged father, it is set to air in autumn 2014.
NBC's affection for Fey and her production partner Robert Carlock, was almost palpable as the network announced its commitment to the promising new show.
"Original voices like Tina and Robert don't come along very often and we wanted them back on the air as soon as possible. And to have them working with Ellie Kemper — who we watched grow up on The Office from supporting player to leading actress — puts the whole package together. We feel fortunate to be in business with this entire creative team on something so funny, unique, and attention-getting." (Jennifer Salke, president NBC Entertainment)
No word yet on whether Tina Fey will make a guest appearance or two but you have to hope she's there in some form or another.
We can't have "Liz Lemon" off our screens for too long.
(source: huffingtonpost.com)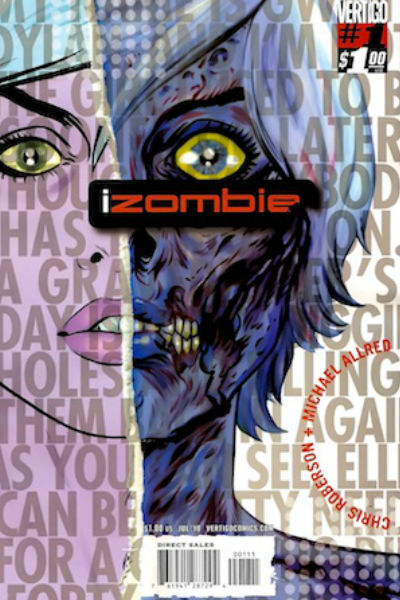 iZombie from Robert Thomas and Diane Ruggiero
It's no real secret that zombies are the toast of television at the moment.
While no network execs want actual zombies anywhere near them, they're more than happy to have them on the small screen (and big ones too occasionally), especially given the success enjoyed by AMC's undead ratings juggernaut, The Walking Dead.
Shuffling her way onto CW soon-ish, thanks to Robert Thomas of Veronica Mars fame, and his executive producer/co-writer, Diane Ruggiero, will be a whole new take on the zombie genre, based on the best selling Vertigo graphic novel series, iZombie by the legendary Mike Allred and Chris Roberson.
Centred on a med student-turned-zombie, Gwendolyn Dylan, who must eat brains once a month or she turns into a classically aggressive mindless member of the undead complete with all the cosmetic challenges that implies (she obtains these by getting a job as a gravedigger at an eco-friendly cemetery).
But if things aren't complicated enough by her altered physical state, she must contend with a world populated by vampires and werewolves, along with the unceasingly insistent memories of the deceased whose brains she eats, which prompt her to embark on a Nancy Drew-esque second career as an amateur sleuth with the help of an obviously openminded medical examiner and police detective.
It's an intriguing premise and one that's certain to capture the imagination of viewers eager for some more time with their favourite supernatural beings.
(source: deadline.com)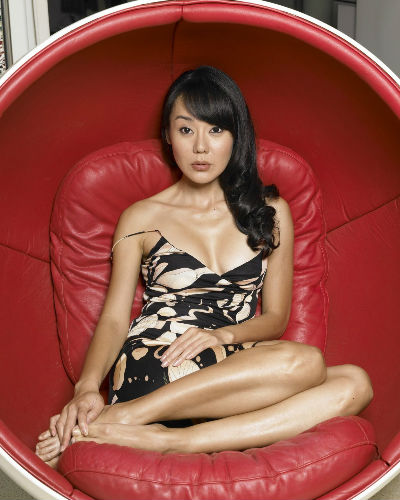 TIME TRAVEL with YUNJIN KIM and FAKE EMPIRE
Who doesn't love a good time travel epic, especially when it's part thriller, part love story, with the fate of everything you know and care about in your present day existence hanging in the balance?
Based on the Korean TV series, Nine: Nine Time Travels, it centres on a man possessed of the ability to go back 20 years into the past who finds he has upset the delicate linear balance of events when his attempts to prevent a murder which ripped apart his family unleash collateral damage so vast that everyone and everything he knows and values, including his own life, is threatened with oblivion.
Motivation enough for you? You'd like to think so!
It sounds like an engrossing, exciting idea, which the ABC network in the USA has sensibly put into production.
There's no air date confirmed at this time.
(source: deadline.com)