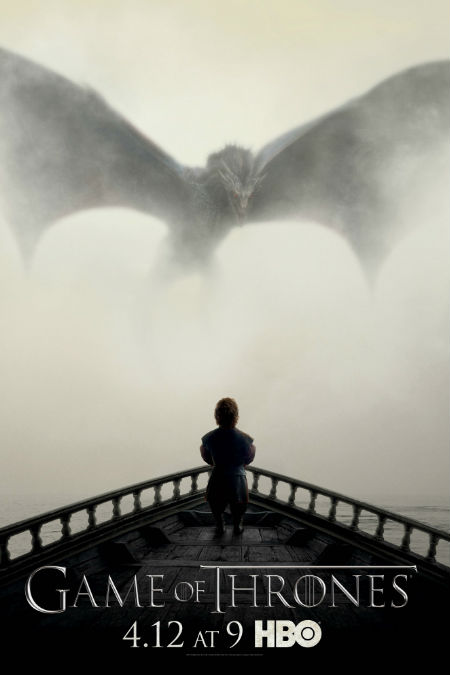 Hail dear friends it is time go back to the fair lands of Westeros once more!
There is something about George R. R. Martin's sprawling saga of power, death and dragons that inspires those kinds of faux-Shakespearian introduction lines, which is set to become even more epic in the upcoming fifth season.
This season will be based on both A Feast For Crows, and the latest available book in the series, A Dance With Dragons – the author is working, rather too slowly for some tastes, on its successor even as I type – and one in which, Martin says rather ominously "[some characters] are going to die who don't die in the books."
So same old, same old really but in the hands of Martin and the talented team behind HBO's brilliantly successful adaptation, that means intensely-gripping, well-written, engrossing plots that will not easily let you go and in which it is easy to become wondrously, gloriously lost in no time at all.
Who wouldn't want more of that?
It only took the pilot episode for me to be utterly subsumed in the show whose cast is almost as impressively large as its Machiavellian-esque labyrinthine storylines and which doesn't flinch at portraying the great battle for the Iron Throne of Westeros in all its gruesomely bloody twists and turns.
When we left the fourth season  – SPOILERS AHEAD! – a LOT, as is typical for this narratively densely-packed show was going on:
"Jon Snow treats with Mance Rayder, but their negotiations are interrupted when Stannis Baratheon and his army suddenly overrun the wildling army and take Mance prisoner. Later, the Night's Watch burn the bodies of their dead while Jon burns Ygritte beyond the wall. Bran and his party come upon the large Heart Tree from his visions, but as they arrive they are attacked by wights; though Jojen is killed, Bran, Hodor and Meera are saved by a child of the forest who takes them to the three-eyed raven. In Meereen, Daenerys responds to a former slave's wish of being sold into slavery again by allowing him to contract his labor to his former master on a yearly basis. The next citizen brings her the charred remains of his daughter who was burned by one of her dragons. As a precaution, Daenerys chains her other dragons in the catacombs. In the Vale, Brienne and Podrick come upon Arya and the Hound. Brienne mortally wounds the Hound, while Arya escapes. Meanwhile in King's Landing, Cersei orders Qyburn to do anything to save the Mountain, who is dying of wounds from Oberyn's poisoned spear. She confronts her father, threatening to reveal her and Jaime's incestuous affairs if she is forced to marry Loras (after which, she rekindles that same affair). Tyrion is released from his cell by Jaime, but he later finds Shae in Tywin's bed and kills her. He then confronts his father in the privy and shoots him with Joffrey's crossbow, before escaping the city with Varys. The season ends with Arya buying passage on a ship bound for Braavos with the coin Jaqen H'ghar gave her." (source: Wikipedia)
* for a more complete plot breakdown see the Games of Thrones wiki entry for the season 4 finale "The Children" and a review of the final episode by Vulture.
And it's only going to get a whole lot busier in season 5 according to the good folks at Den of Geek, who have kindly written a mostly spoiler-free preview of what's in store:
"Its ["The Watchers on the Wall", the penultimate season four episode] success though, and the many, many shocking events of season four, presents a problem for season five. After Joffrey's poisoning, Prince Oberyn's skull-crushing, Tywin Lannister's encounter with that crossbow…, how much bigger can you go? The issue of escalation is a real one if Game Of Thrones' creators don't want season five labelled as anti-climactic. A Feast For Crows undeniably has fewer spectacular events than the previous book, though A Dance With Dragons has its fair share. Benioff and Weiss haven't let us down yet, so we're betting season five will climax on a show-stopping number.

There's plenty more to predict and chew over in terms of what's to come in season five over the next few weeks. More fights, more weddings, more disguises, more deaths, more extended family members to meet, and even the potential return of some old faces."
Are we ready to strap on our swords, face the White Walkers and see what else the vast and dramatically-rich lands of Westeros have in store?
What kind of crazy question is that – of course we are!
Game of Thrones season five premieres on HBO on 12 April 2015.