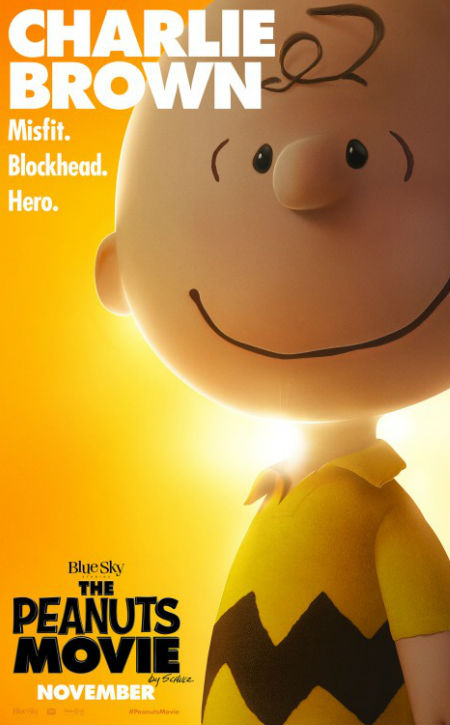 SNAPSHOT
In the film, Snoopy, the world's most lovable beagle – and flying ace – embarks upon his greatest mission as he takes to the skies to pursue his arch-nemesis The Red Baron, while his best pal, Charlie Brown, begins his own epic quest. The Peanuts Movie comes from the imagination of Charles M. Schulz and the creators of the Ice Age films.

Featuring the voices of Noah Schnapp, Hadley Belle Miller, AJ Tecce, Noah Johnston, Venus Schultheis, Alexander Garfin, Francesca Capaldi, Mar Mar, Mariel Sheets, Rebecca Bloom, William Alexander Wunsch, Anastasia Bredikhina and Madisyn Shipman, The Peanuts Movie is directed by Steve Martino from a script by Craig Schulz, Bryan Schulz, and Cornelius Uliano. (synopsis via Coming Soon)
Shhh don't tell Lucasfilm or Disney but there's every chance that  I am every bit as pumped about the upcoming new Peanuts animation feature as I am about the justifiably hyped and ballyhooed Star Wars: The Force Awakens, both of which open towards the end of the year.
Both Peanuts and Star Wars occupy a very special place in my heart, having entered my life in my childhood when lifelong pop culture love affairs often begin, but if I am being completely honest, there's a good chance Peanuts is ahead by Woodstock's nose, thanks largely to many, many hours spent devouring the cartoons via the small paperback collections that seemed to fill my local second hand bookshop (well, that was 'til I bought them all, of course).
So the excitement I feel at seeing Charlie Brown, a character I heavily identify with thanks to our shared outsider status, Snoopy, Lucy, Schroeder, Linus, Sally, and the rest of the inimitable Peanuts gang back up on the big screen pretty much knows no bounds.
It will be like being reunited with friends I haven't seen in a long time.
Oh who am I kidding … I read some of the cartoons yesterday.
So thrilled am I about seeing the movie, which looks in good hands with director Steve Martino, that I'm even prepared to fight the Red Baron with Snoopy's help to get the first session when it opens in theatres in USA on 6 November 2015 and Australia on 26 December (such a long wait!)
In the meantime, we can enjoy these wonderful character posters, as well as a video released on April 8, Draw a Bird Day (who knew that even existed?!) showing us how to draw Woodstock …