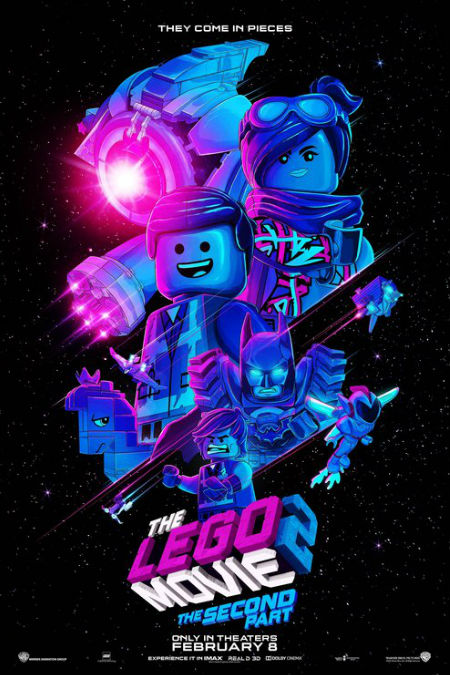 SNAPSHOT
A sequel to the original 3D computer animated film, which follows Emmet, an ordinary, rules-following, perfectly average LEGO minifigure who is mistakenly identified as the most extraordinary person and the key to saving the world. He is drafted into a fellowship of strangers on an epic quest to stop an evil tyrant, a journey for which Emmet is hopelessly and hilariously under-prepared. (synopsis via Coming Soon)
Subtlety be damned!
As an extrovert who has had to learn to tone things down and be a little more under-the-radar, I am always appreciative of anyone or anything that dispenses with a coy approach and just goes for broke.
Like The LEGO Movie 2: The Second Part which, acknowledging that the theme song for 2014's The LEGO Movie went crazily, catchily viral has happily dispensed with all that aw shucks, gee whiz and gosh darn false humility and pretense and named the new song by Dillon Francis feat. T-Pain and That Girl Lay Lay, that will live forever in your brain as "The Song That Will Get Stuck Inside Your Head" or let's just cut to the chase even further shall we, "The Catchy Song".
And it is, it really is and you best prepare your earworm for the song to have an extended stay because that's going to happen, just like I suspect you will fall in love with the film itself.
The LEGO Movie 2: The Second Part opens 8 February in US and UK and 28 March (damn you school holidays!) in Australia.