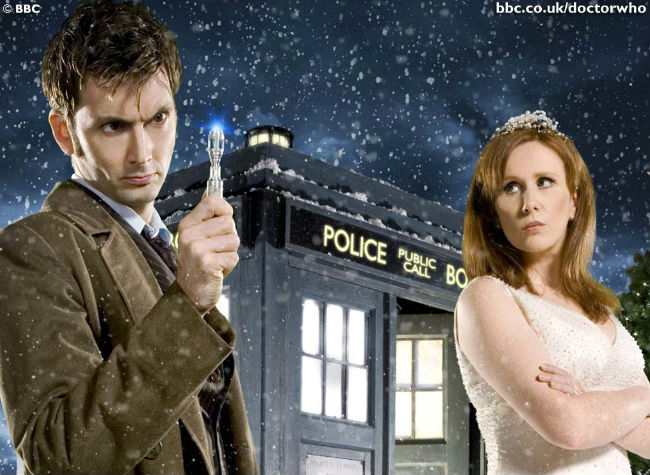 I try not to play favourites with my pop culture children …
Oh, who am I kidding? That's all, and pretty all of us do!
So my delight at finding out that my favourite modern Doctor Who – and quite likely my favourite overall sorry Doctor #4 (Tom Baker) – has been unbounded, filling up the "it's bigger on the inside than the outside" massiveness of the TARDIS with ease.
Big Finish, who specialise in audio adventures of many shows, are accomplishing this miraculous feat, taking us back to a time when Donna – SPOILER! – knew all about her adventures with the Doctor and David Tennant gave the expansively curious and mostly compassionate time traveller from Gailfrey a simultaneous sense of fun and substance.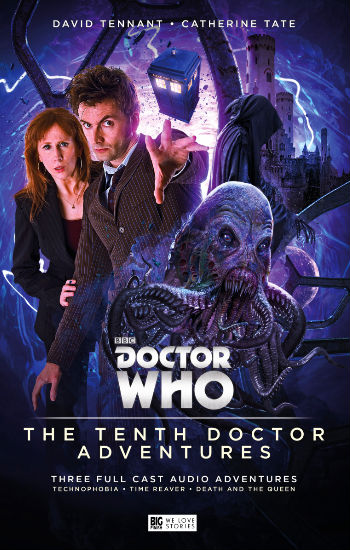 Each episode will be an hour long, will apparently fit in with the established timeline and canon of the Tenth Doctor, thanks to the active involvement of BBC Worldwide, and will feature the original actors lending their voices to the three stories as io9 explains:
"The trio of stories—Technophobia by Matt Fitton, Time Reaver by Jenny T. Colgan, and Death and the Queen by James Goss—will all feature full voice casts. No other actors for the series were announced other than the fact that Tennant will reprise his incarnation of the Doctor, and will be joined by Catherine Tate, returning to the role of Chiswick-temp-turned-savior-of-all-reality Donna Noble for the first time since her brief reappearance in the 2010 story 'The End of Time.'"
An added joy is because I have been less and less enamoured of Doctor Who of late with the Eleventh Doctor (Matt Smith) and Twelfth Doctor (Peter Capaldi) failing to thrill, excite and delight like their intelligently-animated Tenth predecessor did, the return of my favourite incarnation of the character is liking meeting an old friend I thought I'd never see again (well in new adventures anyway).
Of course well have to wait till May 2016 for the release of Doctor Who: The Tenth Doctor Adventures, but while we're waiting not so patiently, we can listen to a clip from the unexpected outing at Radio Times (via io9), and watch the two actors talk about their return to the roles that endeared them to so many.
And here they are in a clip from their first full episode of Doctor Who. "The Runaway Bride" (Donna first appeared in "Doomsday") …