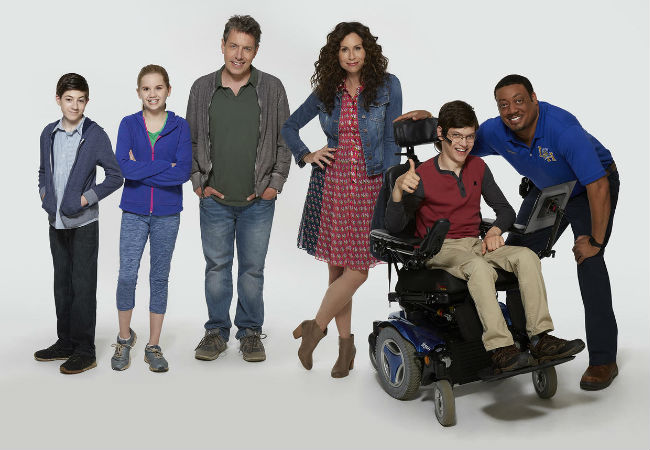 SNAPSHOT
Maya DiMeo (Minnie Driver) is a mom on a mission who will do anything for her husband Jimmy, her kids Ray, Dylan, and JJ, her eldest son with cerebral palsy. As Maya fights injustices both real and imagined, the family works to make a new home for themselves, and searches for just the right person to give JJ his "voice." (synopsis via ABC)
I adore Minnie Driver.
And love watching quirky, quick-witted and well-premised sitcoms.
Bring the two together and you can pretty much guarantee that show has a better-than-average shot of making it onto my viewing schedule.
And now with a trailer that promises a deliriously funny mix of idiosyncratic characters, some superbly-good writing and a real message that matters, Speechless looks like it will definitely be a show worth watching.
Even more remarkably, it's not on one of the edgy cable networks but on a network channel ABC; you can only hope they won't be hampered in going for broke in their storytelling especially since the premise has so many inherent dramatic possibilities.
Plus it looks it could be funny … hilariously, thigh-slappingly, meaningfully, envelope-pushing funny.
Speechless premieres 21 September 2016.
http://www.spoilertv.com/2016/07/speechless-promotional-poster.html?utm_medium=Social&utm_source=Twitter&utm_campaign=Echobox&utm_term=Autofeed&m=1