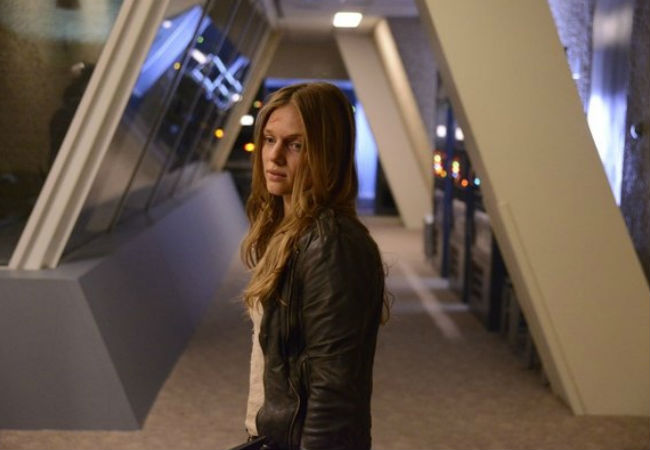 EPISODE SYNOPSIS
Title: "The Dark Tower"
Life-threatening dangers abound on all sides as the Rebels infiltrate the Tower. Miles' (Billy Burke) leadership abilities and character are sorely tested as well as his feelings for Rachel (Elizabeth Mitchell) and Nora (Danielle Alonso). Aaron's (Zak Orth) genius comes in handy while Tom Neville (Giancarlo Esposito) and Randall Flynn (Colm Feore) bring new meaning to the dark side.
The race is on!
As competing camps race to either switch the power on:
The Monroe Republic led by an increasingly unhinged and uncertain Sebastian Monroe who is temporarily trapped in a situational alliance of survival with Rachel Matheson (Elizabeth Mitchell) and by extension his old friend and now mortal enemy Miles Matheson (Billy Burke), with Major Tom Neville plotting a bloody coup d'etat in the background while everyone is racing around The Tower .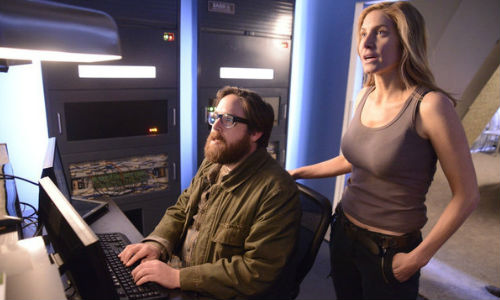 Or keep it off forever lest the world possibly end up on flames:
The Tower group,led by its old commander Jenkins, who along with the families of those in his charge (which now includes one of the old team Grace Beaumont played by Maria Howell) is sworn to protect The Tower from all comers, regardless of who they are.
With these disparate, and resolute groups lined up against each other, allegiances muddied by old friendships, working relationships and the bare bones politics of simply surviving, the post-apocalyptic stage is set for a battle royal which will either end in the lights coming back on … or the world burning to a crisp.
And no guarantees that everyone we know and love, or revile with great distaste will make it through alive.
Revolution's season finale "The Dark Tower" screens 10/9C on 3 June 2013.