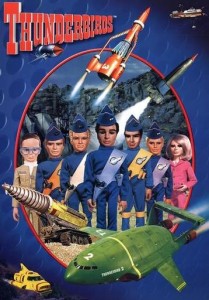 Sad news today that Gerry Anderson, 83, legendary creator of Thunderbirds, died in his sleep overnight in the UK, after suffering from dementia for the last couple of years.
Using a process called "Supermarionation", he was also responsible for groundbreaking shows like Captain Scarlett and Joe 90, as well as live action series like Space 1999 in the 1970s.
But it was Thunderbirds (first broadcast in 1965), with its memorable catchphrase, "Thunderbirds are go!", that was his most famous, and much-loved show, and the one that has endured through the years.
The announcement of Gerry Anderson's death came via his son Jamie's website:
"I'm very sad to announce the death of my father, Thunderbirds creator, Gerry Anderson. He died peacefully in his sleep at midday today, having suffered with mixed dementia for the past few years. He was 83."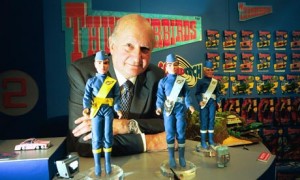 You can read a full obituary of this talented, visionary man here.
The news struck me particularly hard because Thunderbirds was an integral part of my childhood, as was Space 1999.
I vividly remember spending summer holidays particularly at my grandparents's home, first at Cronulla and then Noraville on the Central Coast, getting up before 6 am with my sister to watch Thunderbirds, a show that wasn't ever shown on our local sole commercial TV station on the Far North Coast of NSW near Byron Bay.
I was utterly enraptured by the show.
I loved the characters, the great rescue adventures they used to go on  – the program centred on the secret International Rescue organisation run by ex-astronaut Jeff Tracy and his five sons, aided by the delightful Lady Penelope and her butler Parker (who Gerry declared in one interview was his favourite character) – and wonderful futuristic craft they used to carry out their missions.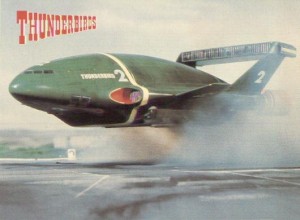 It was obvious that the show's creators, and at that stage, my knowledge of who Gerry Anderson was was thin on the ground to say the least, loved what they were creating and it came through in the attention to deal in every frame of every episode.
Space 1999 (1975-1977) was also a show that captured my imagination.
Set on the moon, which after a catastrophic accident in 1999, is sent hurtling out of Earth's orbit and into the depths of space with the 311 inhabitants on Moonbase Alpha onboard.
It was imaginative, bringing these unwilling space travellers into contact with all manner of exotic alien life, who struggled to remain a cohesive force in the face of their unexpected journey into the unknown.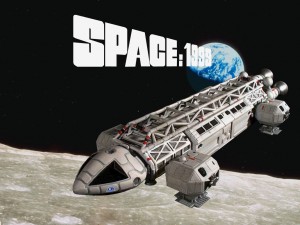 While I wasn't aware of Gerry Anderson's influence on my childhood at the time, as an adult I am profoundly grateful to a man of great vision and imagination who dared to create envelope-pushing TV shows that made my childhood a richer and more exciting place.
He will be greatly missed.