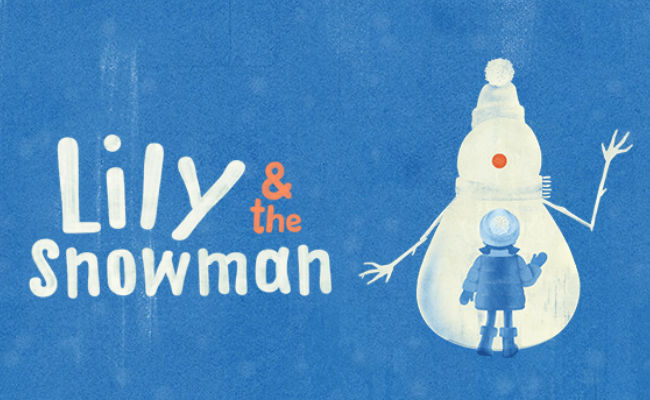 Yes, I know Christmas is rapidly receding in the distance, and Lily & The Snowman was released for the festive season by Cineplex, but there's something so utterly charming, touching and heartfelt about this short film produced for Cineplex that I had to make room for it.
It tells the story of a young girl who crafts a magical snowman one winter who takes her on magical journeys far from home, all without leaving home, simply by using his stick hands and a bright light.
They spend many happy winters together – the snowman spends the warmer months housed in an upright freezer in the garage which sounds weird until you see how sweetly it's done and his cute teddy bear companion – until the girl grows up and forgets all about her special winter friend.
Or does she?
Do you ever really forget someone that special and can the bonds survive years of no contact?
Trust me, you will find this deeply moving, and the song by Adaline, a cover of "Follow You, Follow Me" by Genesis – all proceeds from the sale of the song go to Free the Children – will evoke all the feels of rediscovering the joys of friendships long past.
This is a joy to watch – savour it and remember to tell those near and dear to you that you love them.