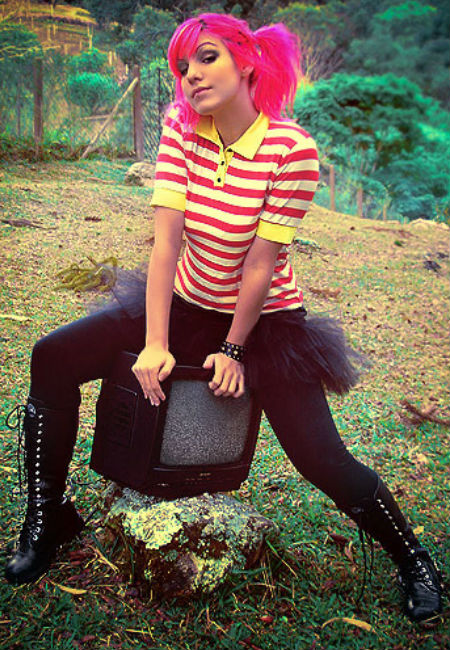 Picture this my TV-watching friends.
[cue wavy, migraine-aura like swirls that traditionally usher in a dream scene]
It's 2042 and TV executives are huddled around a table, pondering which new shows they should commit to beaming directly into each citizen's neural net.
As always it's a hard task, complicated by the fact that recent advances in virtual reality interfaces have allowed people to create their dramas and adventures to the point that TV shows, such as they still exist (if only in the sense that people still quaintly refer to them as TV shows) are increasingly fighting for space with "Marg and John fight the Martians with Tequilas" and "Tom's Ten Lovers … and a Dog."
How do you re-capture a fractured, viewing public's attention with that kind of ability in the hands of each and every person?
One way, of course, is to simply resuscitate ye olde veteran TV shows, with a faintly discernible twist, but call it re-booting so it's not immediately obvious you are being hopelessly derivative and doling out pixelated comfort food for the masses.
The people naturally will greet the re-arrival of one of their favourite old TV shows with the joy reserved for re-acquainting with an old superannuated friend … that is until they realise that was then and this is now and their friend isn't as funny, dramatic or engaging as they used to be.
But I am getting ahead of myself.
This is how The Walking Dead, which only finished 10 years earlier after a record breaking 22 season run, comes to be the star attraction of the 2042-2043 television season with everything much the same save for Rick's new companion – a laser-shooting 3 armed monkey called Wayne.
Think that's ridiculously over the top and far fetched, and the product of a fevered prophesying brain (granted Nostradamus I am not)?
Think again.
For, just a few days ago, it was announced that both Murder She Wrote and Charmed, two shows which ended their runs in 1996 and 2006 effectively, would be re-booted for discerning "modern" TV audiences, in one case only 7 years after the show has ended.
In the case of Murder She Wrote, which starred the wonderful Jessica Fletcher and ran for 12 seasons from 1984-1996, the term being bandied about is   "re-imagining", a favourite of producers wanting to emphasise the fact that this is their wholly unique, fresh and clean take on an old property.
Here's the official logline from NBC (via huffingpost.com) confirming their take on the amateur literary sleuth's adventures:
"This re-imagining of Murder She Wrote — from Desperate Housewives Executive Producer Alexandra Cunningham and starring Academy-Award winner Octavia Spencer (The Help) — is a light, contemporary procedural, in the vein of Bones or Fargo, following a hospital administrator and amateur sleuth who self-publishes her first mystery novel. Set in a day where sensational headlines inundate the news, this woman's avid fascination with true crime leads her to become an active participant in the investigations."
Now I am a huge fan of Octavia Spencer and have no doubt she will do justice to the role of Jessica Fletcher, largely due to the fact that she seems to be bubbling over with enthusiasm at the thought of playing this iconic figure (via deadline.com):
"I've always considered myself an armchair detective and in a recent meeting with Bob Greenblatt, he asked me what type of character would be able to lure me to TV. Naturally, I said 'J.B. Fletcher' meets 'Colombo' … And here we are. I'm ecstatic to have the opportunity to work with Dave Janollari again, and Alex Cunningham a brilliant writer who shares my love for all things mysterious and Angela Lansbury."
But that is not the point.
What we should be asking is doe the world need another take on Murder She Wrote (with exactly the same theme music no less), which let's face it was as "light" and "contemporary" as they came in its day – I actually loved the show believe it or not but I'd hardly describe in terms other than those used for the "re-imagined" version; a HBO drama it was not – and especially so soon after the original, when there are so many other original stories waiting to be told?
Charmed too is being given the "re-imagining" treatment according to vulture.com, with CBS ordering a pilot script from one of the co-creators of Party of Five Chris Keyser and partner Sydney Sidner.
It makes sense, as vulture.com points out that CBS, which owns the right to all of Aaron Spelling's shows would do this given what's dominating the zeitgeist right now:
"… horror and fantasy are hot right now on TV: The Walking Dead is TV's biggest show among viewers under 50; American Horror Story: Coven has been massive this fall; Lifetime is doing okay ratings with the Charmed– inspired Witches of East End; Once Upon a Time is ABC's biggest Sunday hit; and NBC's Grimm has been one of the network's few success stories in recent years."
But in the case of Charmed, it's only been seven years since the evil-fighting witches played by Shannen Doherty, Holly Marie Combs, Alyssa Milano and Rose McGowan left the world to fend for itself, hardly long enough one would think to offer any sort of fresh, new perspective, no matter how talented Keyser and Sidner are.
Granted movie houses have been habitually doing it for years – think just about any superhero franchise going i.e Spiderman, Batman, Superman, Planet of the Apes – but that had been largely blamed on studios' creative bankruptcy, their imagined need to re-tool a property to make it more shiny and new for the increasingly ADHD generation.
But the TV industry has been largely, though not wholly, immune from this trend, preferring for the most part original, edgy programming, well on cable at least, over re-warmed, derivative ideas (save for the same old sitcom premises and setting just about every drama in a hospital/police station/law firm).
While that is still largely true, there are signs that Movie Re-Bootism is showing signs of infecting TV-land, a worrying development that won't be good for anyone (save TV networks coffers).
Here are three thoughts on the rise and rise of the re-boot: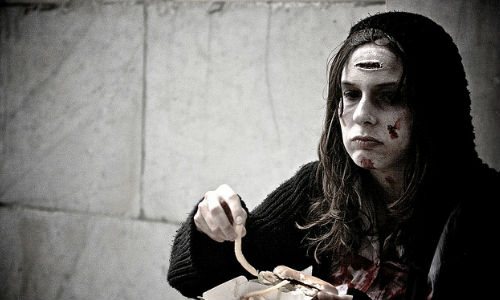 (1) Comfort food shows create undiscerning TV viewers
Committing to a new, untested TV series is a big deal these days.
For the studios it evolves take a big financial risk on a show that may not resonate with increasingly distracted viewers – though this risk can be ameliorated somewhat by using a well known actor such as Robin Williams (The Crazy Ones) or Michael J. Fox (The Michael J. Fox Show) – and for viewers, up to their eyeballs in tweets, overloaded PVRs and ebooks, one more show too many.
So the easiest option for both parties is to take a show with high pop cultural visibility, especially if it rated well back in the day, and with nip here and a tuck there, present it once again to viewers who don't have the time or inclination to try something bold or different.
As an overworked consumer of all things pop and cultural myself, I understand where the dynamic comes from, but it doesn't result in TV that is remarkable or challenging or creatively cutting edge in any way.
It's junk food for the masses, and while it can be entertaining, it's hardly going to push any creative envelopes, making TV all the poorer for it.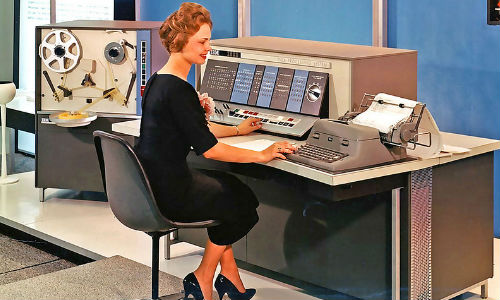 (2) If you're not doing anything really new, why bother in the first place?
Since the shows are usually brought back to life with the promise they will largely be like the old version – Murder She Wrote will even be using the original theme music for goodness sake! – with maybe a small twist or two, with eye to serving up a recognisable non-threatening, non-controversial, nostalgia-laden show to people, there is no real need to channel the twists embedded in the revived show into an interesting new format instead.
Simply insert whatever vague "new" ideas you have into the old format, heat it up slightly, cast a current well-loved actor and voila – new show on the schedule!
It begs the question though – if all you are largely doing is updating an old show, then why not simply keep replaying that old show? Nick at Night and countless other channels do very nicely out of nostalgia and people are fine with the shows just the way they have always been – and if you want to update it in some way such as new tech in Murder She Wrote then why not throw a little extra effort into the mix and create an entirely new show?
Either way the old show should be left alone and the emphasis placed on new and exciting shows.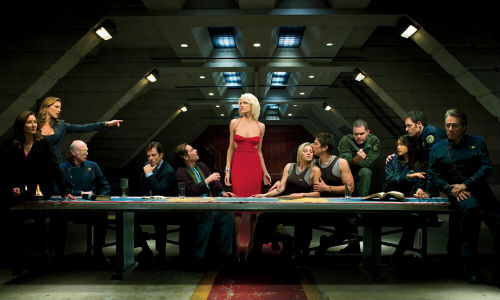 (3) Not every re-booted show is Battlestar Galactica
Ronald D. Moore's bold, visionary take on Battlestar Galactica, and to a lesser extent Kenneth Johnson's V are those rare examples of old shows that were updated with pleasing results.
Tour de forces of creativity, especially in the case of Battlestar Galactica, they were exciting shows of their own, in addition to redefining the shows as we then knew them.
But those success stories are few and far between.
For every Hawai'i Five-O, which is part way into its fourth season, there's an Ironside or a Charlie's Angels or a Knight Rider, shows which looked like sure bet given their built-in fan base but which failed to realise the potential of the original premise.
And in most cases, spectacularly, and ignominiously crashed into oblivion.
There is no such thing as a sure bet in television, even when it's a re-imagined version of an old successful property.
So while I understand why shows like Murder She Wrote and Charmed are being resuscitated, it is by no means a slam dunk ratings wise, and is especially troubling when the old shows are barely in the televisual grave (of course with syndication, very few old shows ever truly die).
Perhaps the TV networks should be paying more attention to taking the kinds of risks that cable entities like HBO and AMC take all the time, since as The Walking Dead has proven, if they take off, they will be worth 100 "re-imagined" old shows.
I think even Jessica Fletcher would likely agree with that sentiment, re-born or otherwise.
[cue head back … and laugh]