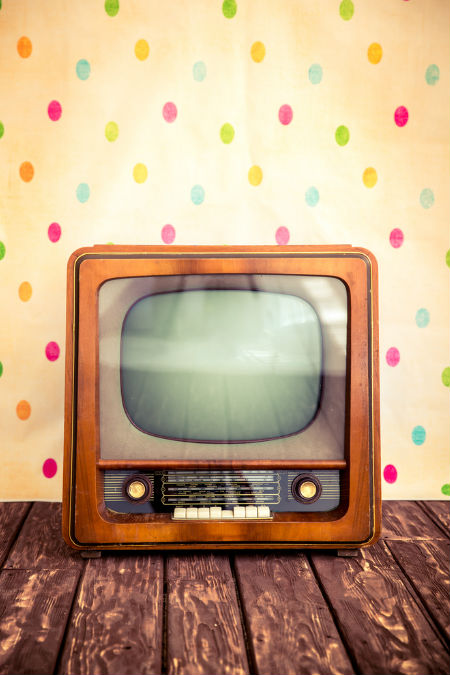 "So much TV, so little time!" could well be the cry of lament emanating from many a TV viewer's lips in this much-remarked upon new Golden Age of Television.
Or some, like Rob Sheffield of Rolling Stone are calling it, "the age of Glut TV" where there's "Too much good stuff. Too much great stuff."
Point is, there is a LOT of good TV around and more arriving all the time via a host of different channels, meaning we can watch what we want, when we want, on whatever kind of device we want.
Phew! So who's needs sleep anyway right?
Here are five new or returning shows that might make getting that much-needed shut eye that bit harder this year.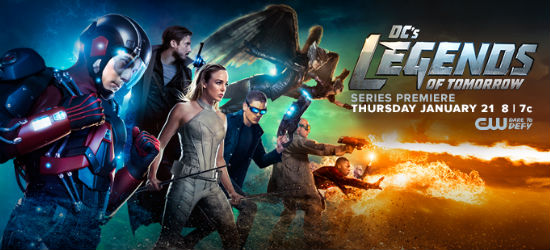 SNAPSHOT
When heroes alone are not enough… the world needs legends.

Having seen the future, one he will desperately try to prevent from happening, time-traveling rogue Rip Hunter is tasked with assembling a disparate group of both heroes and villains to confront an unstoppable threat—one in which not only is the planet at stake, but all of time itself.

Can this ragtag team defeat an immortal threat unlike anything they have ever known? DC's Legends of Tomorrow stars Victor Garber (The Flash, Alias); Brandon Routh (Arrow, Superman Returns); Arthur Darvill (Doctor Who); Caity Lotz (Arrow); Ciarra Renee (Pippin); Franz Drameh (Edge of Tomorrow); with Dominic Purcell (The Flash, Prison Break); and Wentworth Miller (The Flash, Prison Break).

Based on the characters from DC Comics, DC's Legends of Tomorrow is from Bonanza Productions Inc. in association with Berlanti Productions and Warner Bros. Television, with executive producers Greg Berlanti (Arrow, The Flash, Pan), Marc Guggenheim (Arrow, Eli Stone, Percy Jackson: Sea of Monsters), Andrew Kreisberg (Arrow, The Flash, Eli Stone, Warehouse 13) and Sarah Schechter (Arrow, The Flash, Pan). (official synopsis via Warner Bros)
Whoever would have thought that this non-superhero-loving guy would ever find himself watching multiple Marvel films at the cinema, religiously keeping up with The Flash and now getting excited about a brand new show on CW?
But I am and a lot of it has to do with the willingness of Marvel and DC to expand beyond the well-known characters such as Superman, Batman and Spiderman to their backlist superheroes, the ones who may not have brand name recognition but have a huge amount to offer.
In this case, a cool time-travelling premise, larger-than-life characters and some fun, subversive humour, very much in the vein of Guardians of the Galaxy.
DC's Legends of Tomorrow premieres 21 January.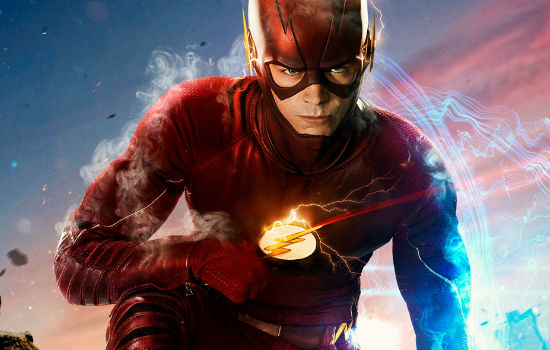 SNAPSHOT
Barry Allen (Grant Gustin) was just 11 years old when his mother was killed in a bizarre and terrifying incident and his father was falsely convicted of the murder. With his life changed forever by the tragedy, Barry was taken in and raised by Detective Joe West (Jesse L. Martin), the father of Barry's best friend, Iris (Candice Patton). Now, Barry has become a brilliant, driven and endearingly geeky CSI investigator, whose determination to uncover the truth about his mother's strange death leads him to follow up on every unexplained urban legend and scientific advancement that comes along.

Barry's latest obsession is a cutting edge particle accelerator, created by visionary physicist Harrison Wells (Tom Cavanagh) and his S.T.A.R. Labs team, who claim that this invention will bring about unimaginable advancements in power and medicine. However, something goes horribly wrong during the public unveiling, and when the devastating explosion causes a freak storm, many lives are lost and Barry is struck by lightning.

After nine months in a coma, Barry awakens to find his life has changed once again—the accident has given him the power of super speed, granting him the ability to move through Central City like an unseen guardian angel. Though initially excited by his newfound powers, Barry is shocked to discover he is not the only "meta-human" who was created in the wake of the accelerator explosion—and not everyone is using their new powers for good.

Barry now has a renewed purpose—using his gift of speed to protect the innocent, while never giving up on his quest to solve his mother's murder and clear his father's name. For now, only a few close friends and associates know that Barry is literally the fastest man alive, but it won't be long before the world learns what Barry Allen has become…The Flash. (official synopsis via Warner Bros)
The world of The Flash is a busy place these days what with Earth 2 throwing all kinds of characters past back into the mix – not always, naturally the same as their dearly-departed Earth 1 counterparts – giant talking gorillas and a host of competing speedsters all competing for attention and pretty everyone who's anyone developing super powers of their own.
Thanks to that and some taut, clever writing and fully-rounded characters who aren't simply grist for the narrative mill, The Flash is a little softer, kinder and gentler show than its stablemate Arrow but still every bit as compelling.
When we left Barry and co at the end of the first half of its action-packed second season, all hell was about to break loose at Christmas time with a mass breakout of super power-charged baddies from Iron Heights prison.
It was thwarted, of course at the last minute by The Flash but that doesn't anyone on Team Flash can sit back and take a breather; where on all the multiple Earths would be the fun in that?
And that's everyone is headed – Earth 2 in an adventure that's accurately described as "pretty messed up".
The Flash season 2 returns 19 January.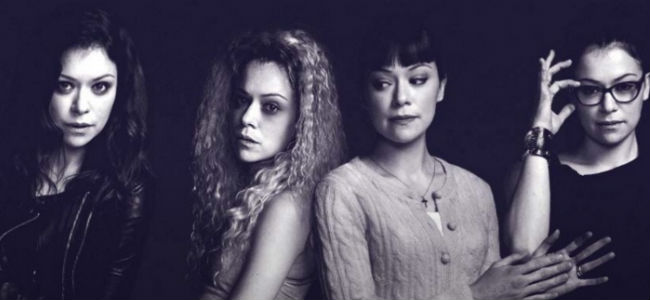 SNAPSHOT
Season 4 of the drama will see leader-of-the-pack, Sarah, reluctantly return home from her Icelandic hideout to track down an elusive and mysterious ally tied to the clone who started it all — Beth Childs. Sarah will follow Beth's footsteps into a dangerous relationship with a potent new enemy, heading in a horrifying new direction. Under constant pressure to protect the sisterhood and keep everyone safe, Sarah's old habits begin to resurface. As the close-knit sisters are pulled in disparate directions, Sarah finds herself estranged from the loving relationships that changed her for the better.

Returning this season is Jordan Gavaris as Sarah's battle-worn foster brother Felix; Maria Doyle Kennedy as Sarah and Felix's foster mother Mrs. S; Kristian Bruun as Donnie, Alison's partner-in-crime and husband; Kevin Hanchard as Art, Beth's detective partner who's torn between his job and his loyalty to the clones; Skyler Wexler as Sarah's long-suffering daughter Kira; Ari Millen as a mysterious new Castor clone, the likes of which we've never seen before; and Josh Vokey as Scott, Cosima's lab partner. Also returning this season is James Frain as Ferdinand, an intimidating "cleaner" for shadowy organization, Topside; Allison Steadman as Kendall Malone, "the original"; and Rosemary Dunsmore as Susan Duncan, Rachel's adoptive mother and one of the leading scientists of Project Leda. Joining the Orphan Black cast this season is Joel Thomas Hynes as Dizzy, an edgy, self-reliant hacker who doesn't conform to group mentality. (season 4 synopsis via BBC America)
This is an insanely clever show.
While season 3 may have lagged a little at times, Orphan Black remained throughout one of the most intriguing, thought-provoking and edge-of-your-seat shows on the telly.
Even at its slightly lacklustre, it's a cut above most of the competition, thanks to brilliant acting courtesy of Tatiana Maslany, who plays pretty all the surviving clones, tight, taut plotting that makes the near-extraordinary accessible and believable, and a never out-of-sight humanity that is present in every scene, no matter how outlandish, grounding it in an relatable sensibility.
And now its back with a 4th season where, quite apart from fans being given a chance to design the new poster for the series, a lot of new unexpected things are about to go down, plunging the world of Sarah and the others back into a what-the-hell-lies-around-the-corner tension once again.
It's gripping, its engrossing and it's back with a teaser trailer than can't help but get you wondering.
Orphan Black returns with a 4th season in April 2016.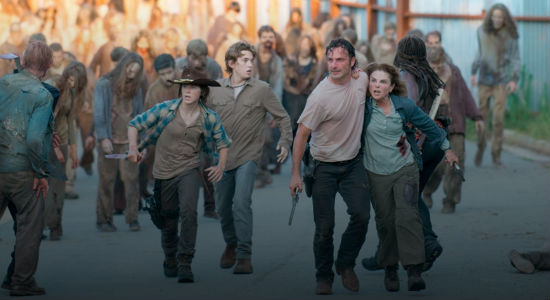 SNAPSHOT
With the wall breached, the walker horde begins to invade Alexandria. Rick, Michonne, Carl, Fr. Gabriel, and Deanna take refuge in Jessie's house, where they discover Deanna had been bitten. Downstairs, Ron leads Carl into the garage, where he attacks him with a shovel. Carl manages to fight him off, but the sound of the struggle attracts walkers to the house, forcing the group to evacuate to the second floor. With no choice, the group resorts to disguising themselves as walkers so they can escape the house.

Meanwhile, Morgan and Carol take shelter in a separate building, leaving Denise alone to treat the captured Wolf. Carol attempts to kill the Wolf, and when Morgan tries to stop her, she threatens to kill Morgan as well. The two get into a scuffle where Morgan manages to defeat and subdue Carol, only to be knocked out by the Wolf. Tara, Rosita, and Eugene arrive, but cannot stop the Wolf from taking Denise hostage and escaping. Glenn convinces Enid to come with him to try and enter Alexandria to help the others. They scale the walls to find Maggie trapped atop a lookout post. Dying from the infection, Deanna stages one last stand against the walkers as Rick's group escapes Jessie's house and maneuvers through the walker horde. In a post-credits scene, Daryl, Abraham and Sasha are confronted by the armed group that Daryl escaped from earlier, who are revealed to be the Saviors; the group's leader tells them that all of their possessions now belong to Negan. (end of season 6, part 1 synopsis via Wikipedia.)
The tagline for the second half of season 6, which left the Alexandrians battling a particularly insistent walker infestation and the imminet arrival of the new homicidal maniac Negan into their midst, says "the new world comes with a price."
You could be forgiven for thinking that Rick and the gang, many of whom were last seen smeared in zombie guts once again, a recall of season 1's fetching apocalyptic fashions, had already paid quite a bit thank you very much.
But it appears the bill just keeps mounting and it will include a high body count, according to showrunner Scott Gimple, when season 6 picks up again on 14 February.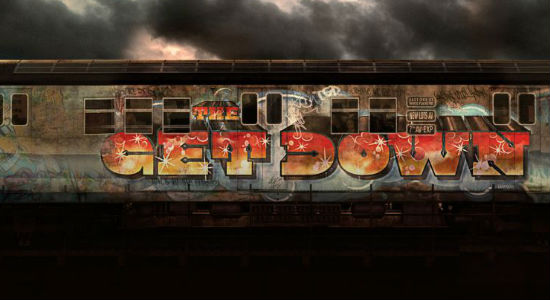 SNAPSHOT
The Get Down focuses on 1970s New York City – broken down and beaten up, violent, cash strapped — dying. Consigned to rubble, a rag-tag crew of South Bronx teenagers are nothings and nobodies with no one to shelter them – except each other, armed only with verbal games, improvised dance steps, some magic markers and spray cans. From Bronx tenements, to the SoHo art scene; from CBGBs to Studio 54 and even the glass towers of the just-built World Trade Center, The Get Down is a mythic saga of how New York at the brink of bankruptcy gave birth to hip-hop, punk and disco — told through the lives and music of the South Bronx kids who changed the city, and the world…forever. (official synopsis via Netflix)
The Get Down looks gritty, epic, hopeful and a thousand kinds of retro dramatic awesome and with Baz Luhrmann at the helm, a man who knows a thing or two about putting on a visually and narratively epic show, it promises to be an unmissable show.
And it's been a long time coming says the larger-than-life director in an interview with Vulture.
"I've been on this since before Gatsby. Not constantly. But for about seven years, and maybe as long as ten … I've had this kind of passion to explore the big idea — a city that's on its knees, and a borough that's beyond on its knees. And out of it comes a cultural force that, 40 years later, it's an all-pervasive culture, not just here but throughout the world. Look at what's going on with Hamilton, the play on Broadway, or Empire."
All of which means yet more binge-worthy television come the northern Autumn 2016 when it premieres.