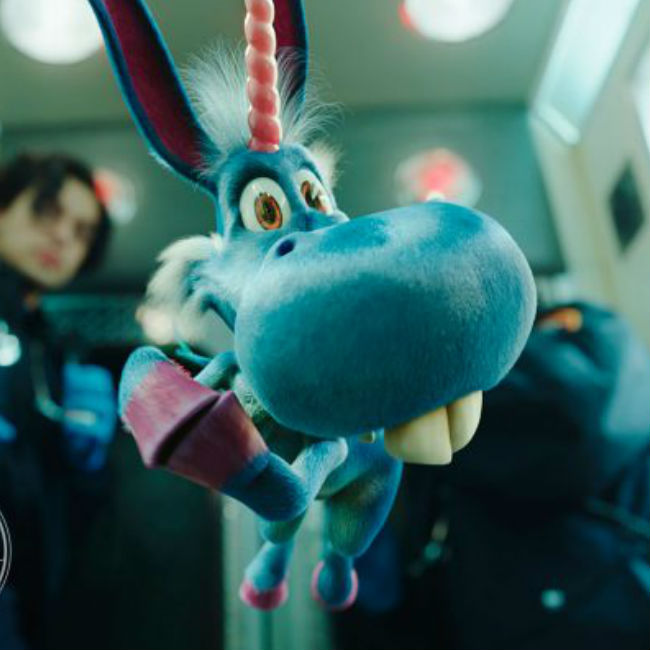 Happy!, by writer Grant Morrison and artist Darick Robertson, is one very dark graphic novel.
Mainly because its protagonist Nick (Chris Meloni), a bitter, angry, corrupt ex-cop-turned-dirty private investigator who never quite got over the death of his wife, is a man for whom the glass is not simply half-empty, it's leaking out of every possible hole as an elephant squashes it into a thousand twisted pieces.
So there's that.
But there's also a very intense reason why Nick is seeing a chirpy imaginary blue horse named, yep, Happy! (Patton Oswalt), after a near-death experience, the natural consequence for a life lived in grief's unresolved nihilistically destructive shadows – a task so urgent that failure to take it on and complete it could result in some horrible deaths that no one wants on their conscience.
Not that Happy! after all then?
The brilliance of Happy! is that it balances giddily upbeat quirk with dark, twisted purpose brilliantly, managing to keep both in tension and working well with each other.
It's a perfect fit for a syfy and we now have a teaser promo to go with the earlier Comic-Con one. The bad news is that the show, which was supposed to premiere right about now-ish, has been pushed back to 10 p.m. EST, Wednesday, 6 December.
So, yeah, we have to wait a little while longer to get Happy!
(source: Bleeding Cool)