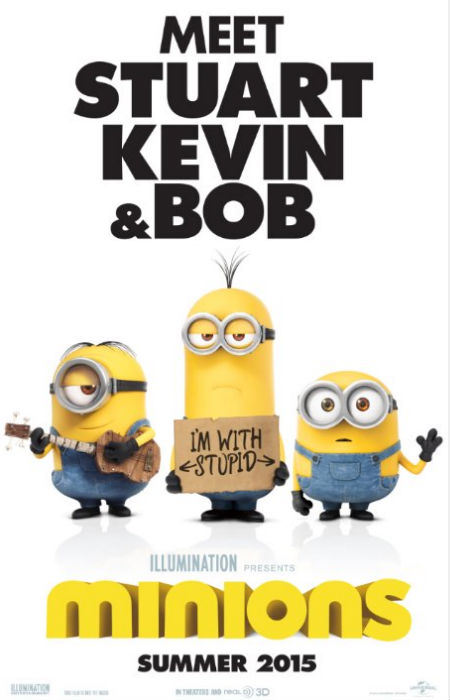 SNAPSHOT
The story of Universal Pictures and Illumination Entertainment's Minions begins at the dawn of time. Starting as single-celled yellow organisms, Minions evolve through the ages, perpetually serving the most despicable of masters. Continuously unsuccessful at keeping these masters–from T. rex to Napoleon–the Minions find themselves without someone to serve and fall into a deep depression.

But one Minion named Kevin has a plan, and he–alongside teenage rebel Stuart and lovable little Bob–ventures out into the world to find a new evil boss for his brethren to follow.

The trio embarks upon a thrilling journey that ultimately leads them to their next potential master, Scarlet Overkill (Academy Award winner Sandra Bullock), the world's first-ever female super-villain. They travel from frigid Antarctica to 1960s New York City, ending in mod London, where they must face their biggest challenge to date: saving all of Minionkind… from annihilation. (synopsis via Coming Soon)
If ever there was a race of beings that needed a reason to exist – not so good at the being, much better at the doing; evilly of course – it's the Minions, a delightful race of squat yellow beings who have spent eons serving whoever of nefarious mind and spirit would have them.
Hence they have served the pharaohs of Egypt, Dracula, Napoleon and Tyrannosaurus Rex, among others but as they discovered early on, finding an evil master is one thing; keeping them entirely another (there's no doubting their ardour for service but frankly their execution leaves more than a little to be desired).
"Without a master they had no purpose; they became aimless and depressed."
Unveiled to the world through  the adorable Despicable Me franchise, where they served ultimately softhearted super-villian Gru, who is locked in a mutually-assured destructive evil spiral with his arch-nemesis Vector.
For all their propensity to serve evil, the Minions are gleefully and adorably naive, winning hearts from people the world over; unfortunately none of whom are likely to embark on a plan of world domination anytime soon.
So needing a purpose, and with a few years to go until Despicable Me 3 in 2017, the Minions, or specifically Stuart, Kevin and Bob, have decide to go and fight a new master or mistress of their own in heady, swingin' Sixties New York City.
What could possibly go wrong?
We'll find out when Minions opens in July 2015.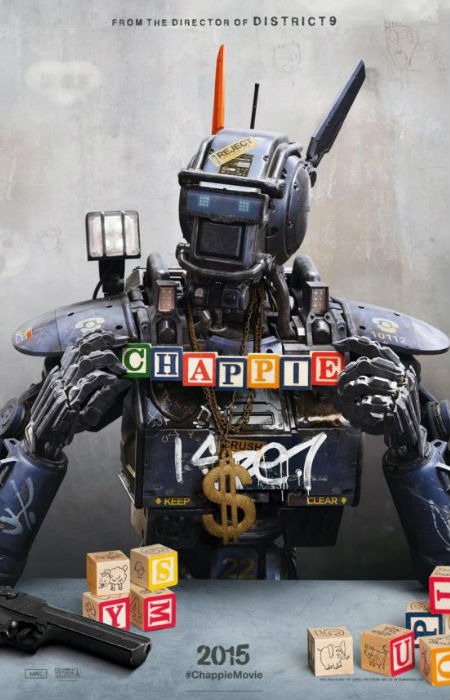 SNAPSHOT
Every child comes into the world full of promise, and none more so than Chappie: he is gifted, special, a prodigy.  Like any child, Chappie will come under the influence of his surroundings – some good, some bad – and he will rely on his heart and soul to find his way in the world and become his own man.  But there's one thing that makes Chappie different from anyone else: he is a robot.  The first robot with the ability to think and feel for himself.  His life, his story, will change the way the world looks at robots and humans forever.
(synopsis via Blastr)
Neil Blomkamp is back with another highly nuanced balancing act between humanity and action, something with which he seems to have quite an affinity.
Chappie has everything we have come to expect from the talented South African filmmaker, who along with wife and co-writer Terri Tatchell, and frequent collaborator Sharlto Copley (who gives voice and movement to Chappie) has given us visions of a near-future Earth where both the worst and the best of humanity of humanity is on display.
What sets the film of Blomkamp apart from the usual sci-fi action fare is his ability to deliver a full speed ahead action thriller without sacrificing character or narrative in any way.
It's made his two feature films to date, the superlative, sharply intelligent District 9, and the flawed but eminently engaging Elysium (not quite the abject failure that so many critics seemed to think it is), compelling viewing with both films providing as much to think about and reflect on as to watch.
Chappie, based on the director's satirical short Tetra Vaal, looks to occupy much the same vein, a sci-fi action thriller with intelligence and heart, although as Screenrant points out it also diverges somewhat from Blomkamp's film to date:
"District 9 and Elysium are both very much sci-fi action movies, whereas Chappie seems to be more along the lines of a fairy tale told through the sci-fi genre. Much like Pinocchio, Copley's robot is an innocent whose "father" (Patel's character) and friends (Toit and Jones) aspire to guide him in the right direction – and to protect him from the dangers posed by the world around him (a darkly quirky universe right out of a fable, though with more sci-fi flavor)."
What is most exciting about all of Blomkamp's films is knowing you don't have to check your brain in at the door to the cinema, that, as with Christopher Nolan's films such as the profoundly touching Interstellar, you can lose yourself in another beautifully-wrought adrenaline-fuelled world without forgoing one iota of intelligence or just as importantly to a sentimental soul like me, affectingly-expressed humanity.
Chappie arrives on 6 March 2015 in USA and on 12 March in Australia to both likely charm and thrill us.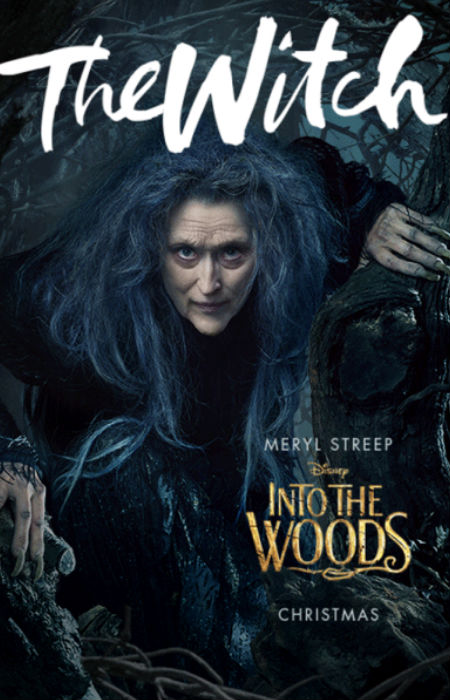 SNAPSHOT
Into the Woods is a modern twist on the beloved Brothers Grimm fairy tales, intertwining the plots of a few choice stories and exploring the consequences of the characters' wishes and quests. This humorous and heartfelt musical follows the classic tales of Cinderella, Little Red Riding Hood, Jack and the Beanstalk, and Rapunzel—all tied together by an original story involving a baker and his wife, their wish to begin a family and their interaction with the witch who has put a curse on them. (synopsis via Coming Soon)
It wasn't until I met my partner that I truly appreciated how richly rewarding musicals can be.
I spent much of my life convinced that musicals were a profoundly silly art form, peopled by characters who seemed to burst into song at the oddest moments, knowing all the words (how could they spontaneously know all the words to a song they'd just created I reasoned as a child, much to my mother's amusement) and choreography, their impromptu singing and dancing ruining what had been to that point a perfectly serviceable story of dialogue alone.
And then somewhere between Wicked, Mary Poppins and Miss Saigon, I discovered that the right musical, well-written and sublimely well-delivered, can be a transcendent experience, an immersion into another altogether magical world where the usual banalities and constraints of our world don't apply, and if they do, they find expression in ways that grant you an entirely new perspective on things.
In the process of discovering how wonderful musicals can be, I came across the masterful works of Stephen Sondheim, a man who is rightfully revered as one of the giants of the musicals genre, a man with an ear for melody, poetry and the magic that is so integral to this particular kind of storytelling.
And now one of his greatest works, Into the Woods is being given the big screen treatment, with a few plot revisions and some original songs cut, with an all star cast such as Meryl Streep, Emily Blunt and Johnny Depp, bringing to vivid life the intertwined tales of classic fairytale characters such as Little Red Riding Hood, Cinderella and Jack and the Beanstalk.
And to my mother's undying shock and bemusement I will be running to the cinema to see it, happy to be taken to somewhere else far beyond my own world by a composer and a genre that is far more magical than I ever gave it credit for.
Into the Woods will bewitch audiences starting on Christmas Day in USA and 8 January 2015 in Australia.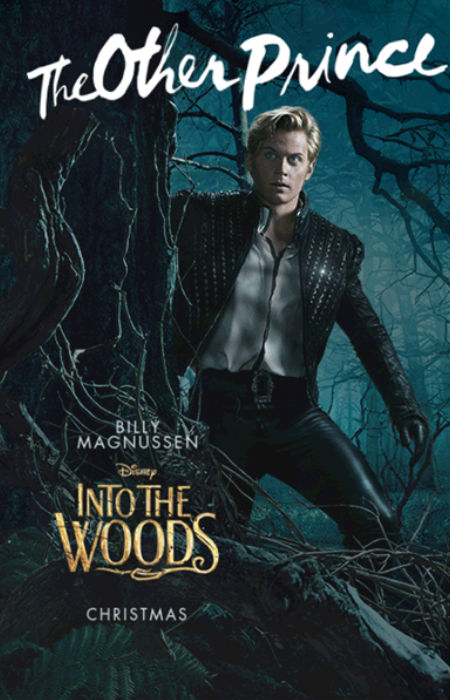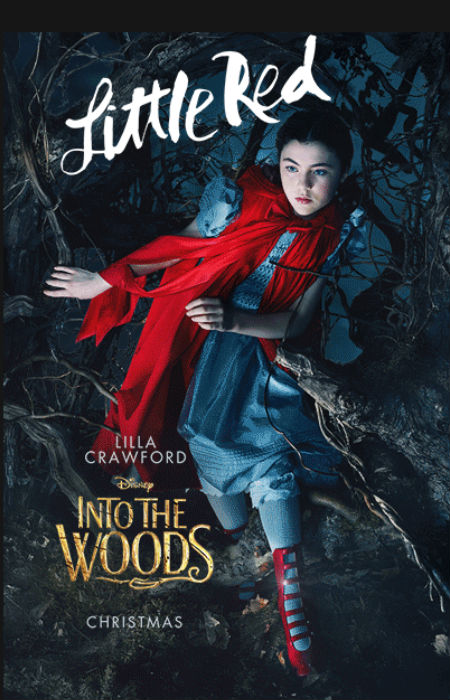 You can see the full range of these magical posters at Moviefone.