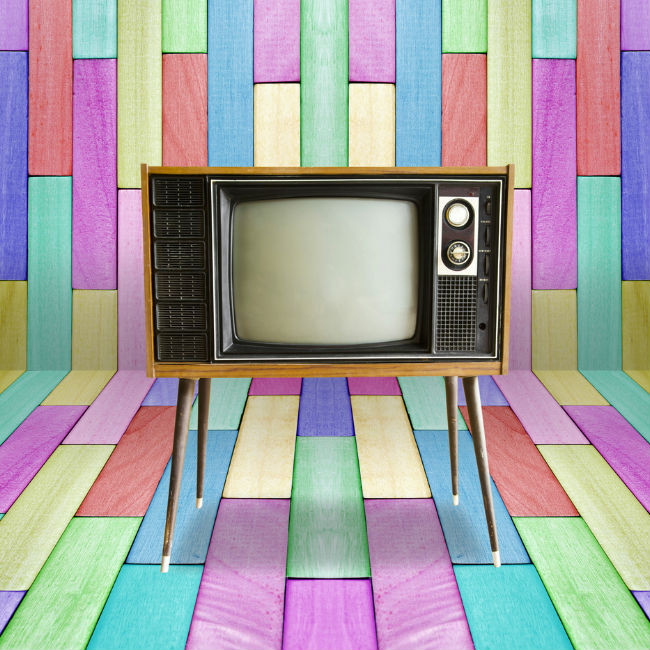 Two favourites and one new show to add to the TV viewing pile!
What could be better? (Apart from, you know, a year off work, a pile of books, your unwatched Netflix list and a stack of calorie-free cheesecakes.)
In these cool trailers we get to catch up with an old friend who's fallen on cold, hard times, another who is an altogether different person and yet very much not, and two people who decide to carpe diem the hell out of life … but exactly what are they leaving behind?
Sit back, grab your TV snacks and prepare to watch your future televisual pleasure unfold …
SNAPSHOT
Run, a new romantic comedy thriller series from Fleabag dynamic duo Phoebe Waller-Bridge and Vicky Jones, follows Ruby Richardson (Merritt Wever) and Billy Johnson (Domhnall Gleeson) as the two college flames reunite to make good on an old pact. Bored with her suburban life, Ruby answers Billy's text,  the word "RUN," with the same reply, setting in motion a promise they made 17 years prior that if either of them did that and the other replied with the same, they'd drop everything, meet in Grand Central Station, and travel across America together. (synopsis (c) EW)
Run gets racing on 12 April on HBO.
SNAPSHOT
We're excited to officially confirm that production on Stranger Things 4 is now underway — and even more excited to announce the return of Hopper! Although it's not all good news for our "American"; he is imprisoned far from home in the snowy wasteland of Kamchatka, where he will face dangers both human…and other. Meanwhile, back in the states, a new horror is beginning to surface, something long buried, something that connects everything … Season 4 is shaping up to be the biggest and most frightening season yet, and we cannot wait for everyone to see more. In the meantime — pray for the American.

From Russia with love,

The Duffer Brothers (official synopsis via Nerdist)
Stranger Things 4 debuts on Netflix later in 2020.
SNAPSHOT
Based on the novels by Richard K. Morgan, Altered Carbon depicts a future set in 2384, where humans are able to transmit their consciousness to new bodies (or 'sleeves.') The series follows the life of Takeshi Kovacs (played by both Will Yun Lee and Joel Kinnaman in the first season) as he travels through time and space in search of his long-lost love, the revolutionary leader Quellcrist Falconer (Hamilton's Renee Elise Goldberry). Mackie takes over the role of Kovacs in season two and a new trailer teases some of the plot we can expect to see, along with a first look at the character in action.

The season itself picks up 30 years after the events of season one, with Kovacs still haunted by his past—'this is a ghost story'an opening voiceover teases, before giving us our first look at Mackie's Kovacs, which finds the character sporting a few epic upgrades in his new sleeve including rapid healing, advanced reaction time, and telekinesis. Despite the time jump, some things haven't changed: Kovacs is still searching for Quell. His journey takes him back to his home world, but finding Quell alive after all this time may be the least of the reformed mercenary's troubles. After all, if you search too long for a ghost, who knows what you'll find? (synopsis (c) Nerdist)
Altered Carbon season 2's eight episodes debut 27 February.