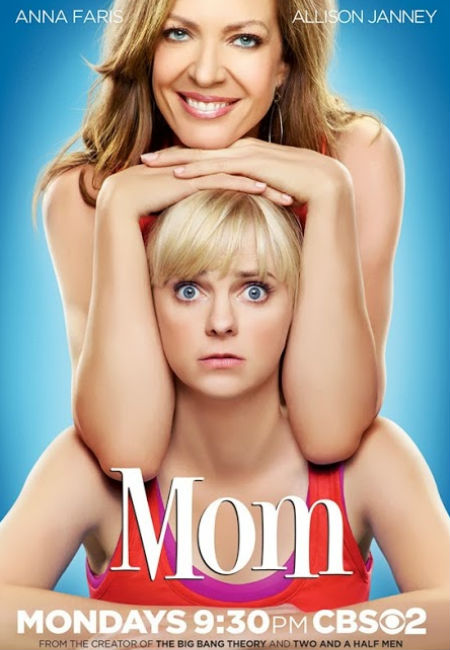 I am always in two minds when it comes to Chuck Lorre sitcoms.
On one hand he makes winningly accessable sitcoms that appeal to a wide range of people, meaning of course that he is a network TV darling able to bring in the audiences, and thus, the money that entertainment behemoths love so much.
And yet on the other rather unwashed set of digits, he can be crass and cheesy aiming for cheap laughs and frustratingly shallow-end-of-the-guffaws-pool comedy.
Fortunately, and this can be largely sheeted him to the immensely pleasing comedic performances of Allison Janney as Bonnie, and Anna Faris as Christy, a mother and daughter combo that is every bit as dysfunctional as the lives they lead, Mom falls far close to The Big Bang Theory/Dharma and Greg end of things than it does to the long-running but crass Two and a Half Men, and the sweet but cookie-cutter ordinary Mike and Molly.
Admittedly aiming for big laughs at the expense of the multitudinous addictions that have bedeviled both mother and daughter, both of whom are in rehab – Christy's is earnestly real while Bonnie is suspect at best – it nevertheless succeeds in bring a real sense of warmth and sincerity thanks to Faris' ability to be simultaneously hilariously ballsy, and winningly vulnerable, often in the one scene.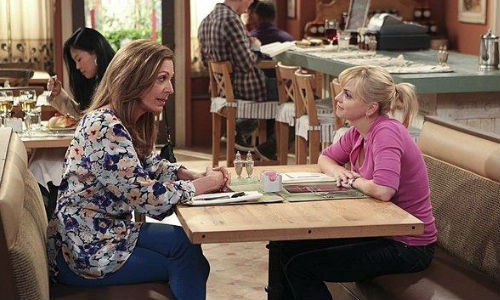 Juggling a teenage daughter, Violet (Sadie Calvano), who is resentful of her mother in much the same way Christy resents Bonnie (and sadly making many of the same mistakes as her mother and grandmother, the latter with whom she is quite close to Christy's annoyance) and a clueless if sweet son Roscoe (Blake Garrett Rosenthal), both from different dads, a relationship with her boss Gabriel (Mate Corddry), and a job as a waitress where she has to contend with diva chef (and a man equipped with all manner of hilariously insensitive lines) Rudy played by the always excellent French Stewart, it makes sense that Christy is always teetering on the edge of losing it all over again.
But she somehow holds it all together, and is trying to claw her way into a functional, sober life, one unfulfilling life experience at a time.
Mom is not the most startlingly clever of sitcoms and some of its lines are reasonably ordinary but Faris and Janney's performances are absolute standouts, taking reasonably ordinary jokes that don't deserve to fly and making them soar.
If Chuck Lorre can do with Mom what he did with The Big Bang Theory and pair a terrifically talented cast with equally inspired writing, Mom could develop into something really quite special with longevity to match.
And if you're a fan of Janney or Faris, and trust me you should be, that's a very good thing indeed.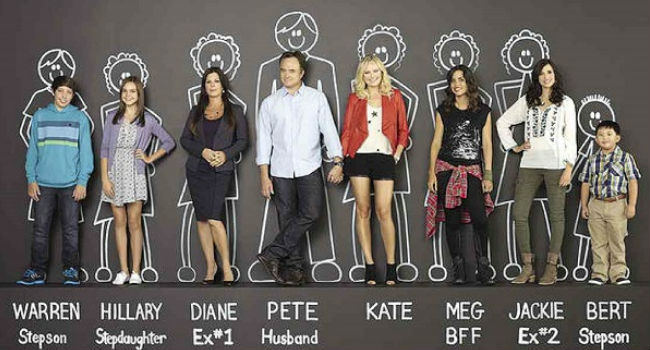 Ah how quaint the days of The Brady Bunch seem now in a world of families so blended that "Marsha! Marsha! Marsha!" seems like the least of their problems.
These days life as a stepmom involves downing a whole water bottle full of vodka to protect your stepdaughter from being sent to the rehab gulag by her strict ice queen of a mother, dealing with your stepson's possible sex fantasies about your ankle tattoo and earning acceptance, grudging or otherwise, from a cast of family characters so large it makes Ben Hur look like a community theatre production.
Kate (Malin Åkerman), third wife of Pete (Bradley Whitford) has a lot on her hands.
After accidentally breaking her future husband's nose at a karaoke night which led to a first "date" of sorts at the ER ward, the carefree, singleton finds herself with far more on her hands than her dreams of wife and family-dom entailed.
Struggling not to burn down the kitchen each time she cooks, and desperate to be liked, she gives her sweet hearted, well-intentioned all to fitting in, a task made all the more challenging by children from Pete's two previous relationships – semi-surly teen Hillary (Gianna LePera in the pilot/Bailee Madison in the series), cheerful girl-obsessed Warren (Ryan Scott Lee) and wise-for-his-years Bert (Albert Tsai) – and two ex-wives, Dr Diane Buckley (Marcia Gay Harden), who seems impervious to all human kindness, and Jackie Fisher (Michaela Watkins) who has consumed so many mung beans and tofu dishes she is a walking, talking advertisement for ditzy New Age hippiedom.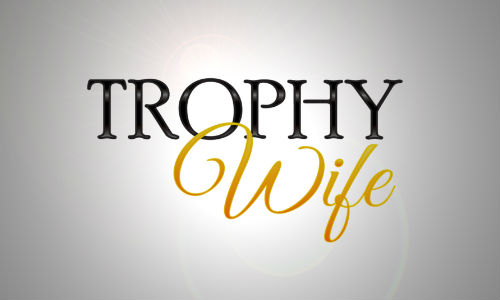 All quite archetypal true, and not exactly the most adventurous characterisation I've seen but it is a pilot episode and as these things go it does a pretty good job of giving us a sense of who these people are and the weird and twisted, and yes almost affectionate, bonds between them all.
Åkerman, gifted with the sort of happy demeanour Pollyanna would kill for and a penchant for Lucille Ball-esque physical comedy, is a real delight as the out-of-her-depth new wife who shares a believable, charming chemistry with her new husband, and is trying to forge similar close ties with everyone else.
So too is Bert, the standout among the kids who is wondrously goofy and un-self-aware on one level – "I'm from China!" he says by way of self-introduction – and yet eminently able to bargain Kate's best friend Meg (Natalie Morales) out of a new Lego play set when she is late getting the budding grifter to saxophone practice on time.
Overall, Trophy Wife has a quirky romantic-comedy, indie family drama vibe going for it, and while it is hardly a cutting-edge HBO excursion into comedy, it comes with nice possibilities and uniformly great performances which lift the reasonably safe writing a notch or two above the standard network sitcom fare.