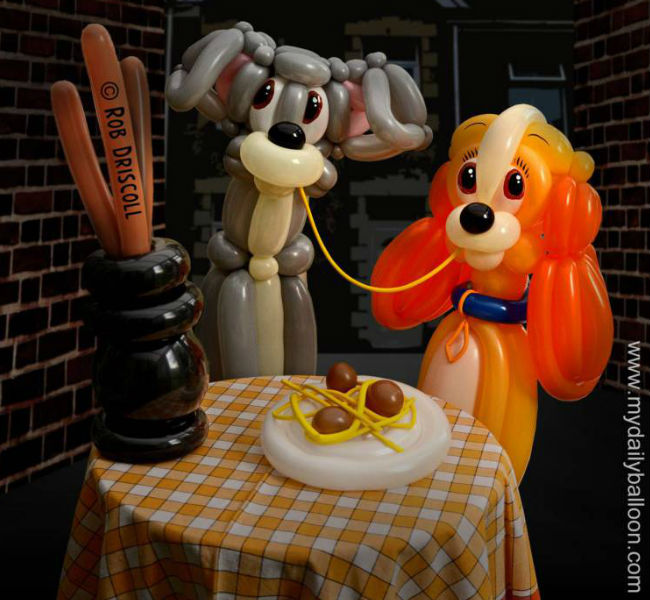 Rob Driscoll aka The Bowtie Balloon Guy is one very talented man.
Not only is he a magician, entertainer and photographer but he is also able to twist balloons into fantastically engaging shapes like nobody's business.
His latest project makes brilliant use of his talents, with all manner of colourful balloons, twisted into iconic movie scenes and movies, the result, Rob admits, of needing a new challenge.
"Back in 2013, I made a balloon every single day for 365 days and I have since been itching to start another new balloon challenge. I now have set myself a new challenge and it is called Twisted Cinema. Each week I am going to publish a balloon twist photograph which is based on a famous movie scene or movie poster. The challenge will start now [November 2014] and continue all the way through 2015 with a new photograph every week."
His delightful creations, beautiful, works of art in and of themselves, manage to also give a whole new fun perspective on the movies in question.
(source: Laughing Squid)