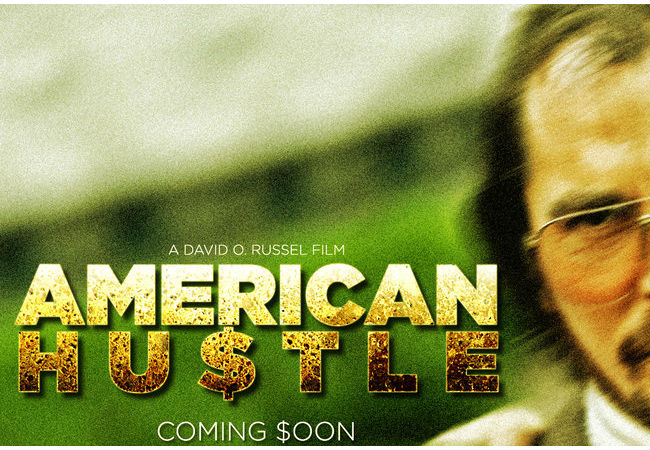 SNAPSHOT
A fictional film set in the alluring world of one of the most stunning scandals to rock our nation, American Hustle tells the story of brilliant con man Irving Rosenfeld (Christian Bale), who along with his equally cunning and seductive British partner Sydney Prosser (Amy Adams) is forced to work for a wild FBI agent Richie DiMaso (Bradley Cooper).  DiMaso pushes them into a world of Jersey powerbrokers and mafia that's as dangerous as it is enchanting.  Jeremy Renner is Carmine Polito, the passionate, volatile, New Jersey political operator caught between the con-artists and Feds. Irving's unpredictable wife Rosalyn (Jennifer Lawrence) could be the one to pull the thread that brings the entire world crashing down. Like David O. Russell's previous films, American Hustle defies genre, hinging on raw emotion, and life and death stakes.
Now this my friends this is how you make a movie.
Take one insanely talented director, in this case one David O. Russell who has scored big, both commercially and critically, in recent years with The Fighter (2010) and Silver Linings Playbook (2012).
Then add the stars from those two movies – Christian Bale (The Fighter) and Bradley Cooper and Jennifer Lawrence (Silver Linings Playbook) – along with Amy Adams and Jeremy Renner just for good measure.
And then put them all together in a genre-defying tale of power and corruption, and the fight to bring those who practise it with impunity to justice, all against the decadent backdrop of 1970s-era America.
It has looks, glamour, style, and some mighty fine music – Led Zeppelin's "Good Times, Bad Times" is just one of the era-specific songs featured – and A-list acting talent to burn.
This is one you don't want to miss.
American Hustle opens in USA in limited on 13 December with full release following 25 December; Australian dates TBC.
And now we go a decade earlier to the Swingin' Sixties …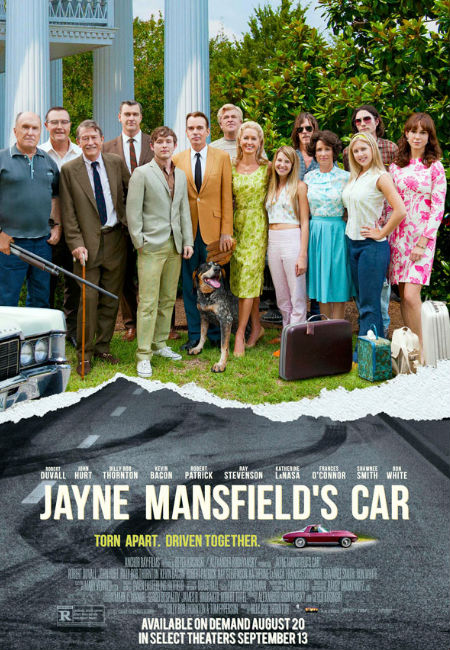 SNAPSHOT
In what critics are calling his best work as writer/director since Slingblade, Academy Award winner Billy Bob Thornton stars – along with Oscar winner Robert Duvall, two-time Oscar nominee John Hurt and Golden Globe winner Kevin Bacon – in this story of fathers and sons, wars and peace, and the turbulent time that changed America forever. It's 1969 in a small Alabama town, and the death of a quirky clan's long-estranged wife and mother brings together two very different families for the funeral. But do the scars of the past hide differences that will tear them apart or expose truths that could lead to the most unexpected collisions of all? Robert Patrick (Walk the Line), Ray Stevenson (Dexter), Katherine LaNasa (Deception) and Frances O'Connor (The Hunter) co-star in the acclaimed comedy/drama that TwitchFilm calls "A perfect film for a lazy summer day with near-perfect performances across the board!"
This is another movie packed to the cinematic rafters with some impressive acting talents.
I frankly can't put it better than Cinemablend's rhapsodical recounting of the actors gathered for Billy Bob Thornton's latest directorial effort about two families, one Southern, one British, who clash in the kind of way that only warring clan's can when the matriach unravels what little ties them together:
"You'd better believe that [Robert Patrick, Kevin Bacon, Robert Duvall) sounds like a stacked cast, and in this exclusive, brand-new poster for the film, you can see just how deep the talent runs. The British family is played by John Hurt, Ray Stevenson and Frances O'Connor! Kevin Bacon is playing a hippie!"
Quite how iconic American bombshell Jayne Mansfield car fits into the whole tale of family love gone wrong isn't explained but with this many fine actors all gathered together in one film, I am more than happy to head to the cinemas when it opens and find out.
Having premiered at the Berlin and Toronto Film Festivals, Jayne Mansfield's Car opens in USA on 13 September 2013 with on-demand downloading available a month earlier on 20 August.