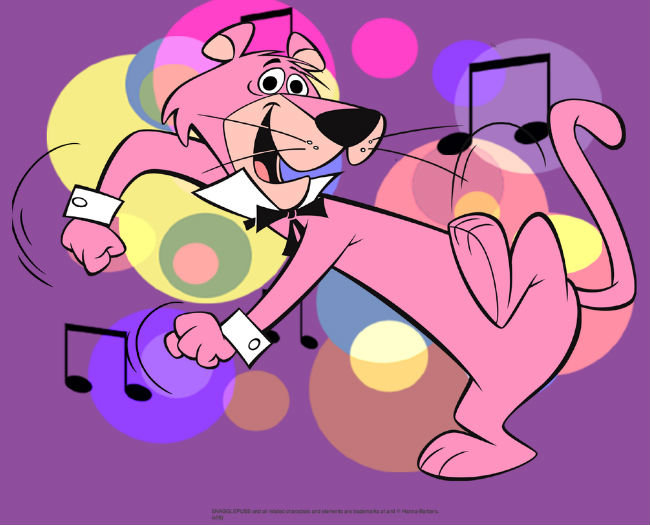 Nothing stays the same forever, including it seems some of Hanna-Barbera's most beloved characters who have been thoroughly and impressively re-imagined by DC Comics in the last year or so.
In that spirit of reinvention, one that reflects a more grim aesthetic than the knockabout fun of the 1960s and '70s, The Wacky Races became the grimly apocalyptic Wacky Raceland, Scooby Doo became Scooby Apocalypse, Johnny Quest, The Herculoids and The Mighty Mightor became Future Quest, and The Flintstones became, well, The Flintstones, although nowhere near as much of a Stone Age family as they had been.
To this burgeoning gang of reborn Hanna-Barberans comes Snagglepuss who from September/October this year will be presented, according to CBR.com, as "a gay Southern Gothic playwright." (To those of us who grew up with him and were also of a non-heterosexual person, this was blatantly obvious from day one so it's fitting it's now being openly acknowledged.)
Writer Mark Russell will pen the new-and-improved Snagglepuss, who debuted in 1959 as one of the ensembles characters on The Quick Draw McGraw Show, and had this to say about remaking the character:
"I envision him like a tragic Tennessee Williams figure; Huckleberry Hound is sort of a William Faulkner guy, they're in New York in the 1950s, Marlon Brando shows up, Dorothy Parker, these socialites of New York from that era come and go. I'm looking forward to it."
And as for the fact that many supposed him to be gay, well Russell is openly embracing of that fact too.
"[I]t's never discussed and it's obviously ignored in the cartoons 'cuz they were made at a time when you couldn't even acknowledge the existence of such a thing, but it's still so obvious. So it's natural to present it in a context where everybody knows, but it's still closeted. And dealing with the cultural scene of the 1950s, especially on Broadway, where everybody's gay, or is working with someone who's gay, but nobody can talk about it — and what it's like to have to try to create culture out of silence."
The newly openly out Snagglepuss will make his debut in March with an eight page story in a Suicide Squad/Banana Splits Annual (the mind frankly boggles; that will be interesting), before getting his own starring comic book vehicle later this year.
(source: CBR.com)