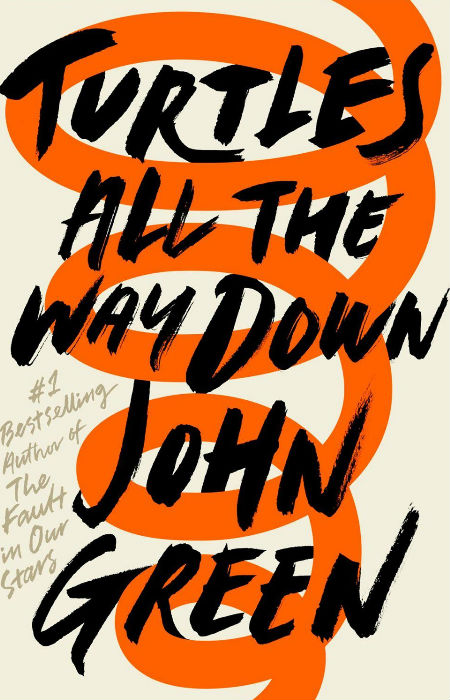 SNAPSHOT
"Turtles All the Way Down begins with a fugitive billionaire and a cash reward. It is about lifelong friendship, the intimacy of an unexpected reunion, Star Wars fan fiction, and tuatara. But at its heart is Aza Holmes, a young woman navigating daily existence within the ever-tightening spiral of her own thoughts." (official synopsis via Hypable)
Early July was a pretty exciting time in my household – John Green announced he had a new book coming with the wondrously playful title of Turtles All the Way Down.
It's one of those titles however that belies some fairly serious intent as John explained when introducing his first new novel in six years:
"This is my first attempt to write directly about the kind of mental illness that has affected my life since childhood, so while the story is fictional, it is also quite personal."
He is referring to his Obsessive Compulsive Disorder which affects him in ways far beyond the usual stereotypes that underpin most peoples' perception of the mental illness.
Now Turtles All the Way Down has a cover which, as Mashable notes, does not feature a single turtle – bummer! – but which will make for undoubtedly compulsive reading as John, once again, pours his heart-and-soul into a book.
Turtles All the Way Down releases 10 October.