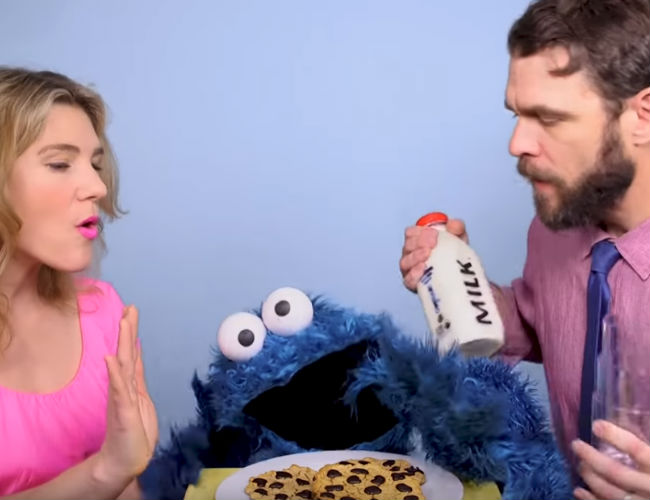 SNAPSHOT
Cookie Monster joins NPR's Life Kit Parenting Podcast to talk about practicing self-control, especially when you have to wait for something you really want… like a plate of delicious chocolate chip cookies. (synopsis via Laughing Squid)
If you're lucky, you're one of those people who can wait and wait and wait for something, completely at peace, in a zen-like way that passes all understanding, for the hoped-for thing/event/person to come along all in good time.
Cookie Monster, you may have noticed, is not one of those people.
He is, to put it bluntly, eager to carpe diem everything yesterday, and by everything of course we mean cookies.
Only on a visit to NPR's Education reporter Cory Turner, he finds out that you can't always just leap in, and that there is a value to waiting for people to turn up (Turner's friend Anya Kamanetz is caught in traffic and running late) and for decisions to be made.
Even so, this life lesson does come might close, in highly-amusing fashion, to testing every last thread of Cookie Monster's admittedly limited reserves of patience …