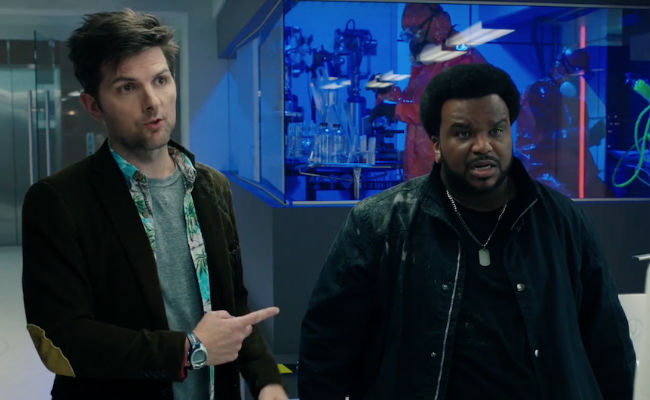 SNAPSHOT
From 20th Century Fox Television, 3 Arts Entertainment, and Gettin' Rad Productions, a cynical skeptic (Craig Robinson), and a genius "true believer" in the paranormal (Adam Scott), are recruited by a secret government agency to look into the rampant "unexplained" activity in Los Angeles — all while uncovering a larger mystery that could threaten the existence of the human race. (synopsis via official Ghosted website)
Oh how I love me a good parody!
Particularly one that jumps on the zeitgeist with giddy alien-seeking abandon and makes merry with conspiracies, possible extraterrestrial threats and all things governmental and hush-hush secretive.
And most especially when it stars and is executive produced by Adam Scott and Craig Robinson and features, among others, the fabulous Ally Walker, most recently seen on Colony, overseeing (with a little regret to her credit) the cauterisation of Los Angeles.
There are in-jokes, jabs and pokes at all kinds of secretive goings on, really crap undercover prep and some delightful observational humour.
And oh my does it look like a bundle of silly, goofy, daffy, world-saving fun.
Sign me up and get me abducted by aliens if you please.
As long as they have great TV reception and I can watch what looks like it will be a very entertaining show.
Ghosted premieres this US autumn on Fox.