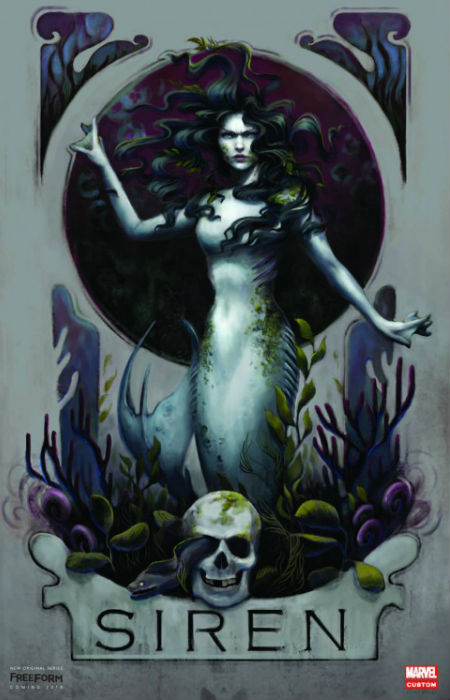 SNAPSHOT
What if there was something sinister swimming beneath the sea's surface? In Freeform's next epic tale, Siren, the coastal town of Bristol Cove, known for its legend of once being home to mermaids, is turned upside down when a mysterious girl (Eline Powell) appears and begins wreaking havoc upon the small fishing town. Using their resources, marine biologists Ben (Alex Roe) and Maddie (Fola Evans-Akingbola) must work together to find out who and what drove this primal hunter of the deep sea to land, and are there more like her out there?
Siren is based on a story by Eric Wald and Dean White who both serve as executive producers. Emily Whitesell ("Finding Carter") serves as showrunner and executive producer. Brad Luff, Nate Hopper and RD Robb also serve as executive producers. (synopsis via Spoiler TV)
Right, so here's a tip – DO NOT GO IN THE WATER.
Jaws tried to warn us, and countless TV shows and movies have since repeated this message and yet we still haven't listened.
Now Freeform's tale of the anti-Ariel, Sirens, is here to try to convince once again that we might back to our evolutionary home at our peril.
Admittedly we don't have a huge idea of exactly what's instore from this most teaser-ish of teaser trailers, and the execution could be more cheesy than chilling but I'm hoping, in my optimistic of pop culture hearts, for something like Haven meets light horror.
Fingers crossed … oh, and be careful what you listen to, won't you? There's a siren in town …
Sirens premiere's on ABC's Freeform on 29 March.