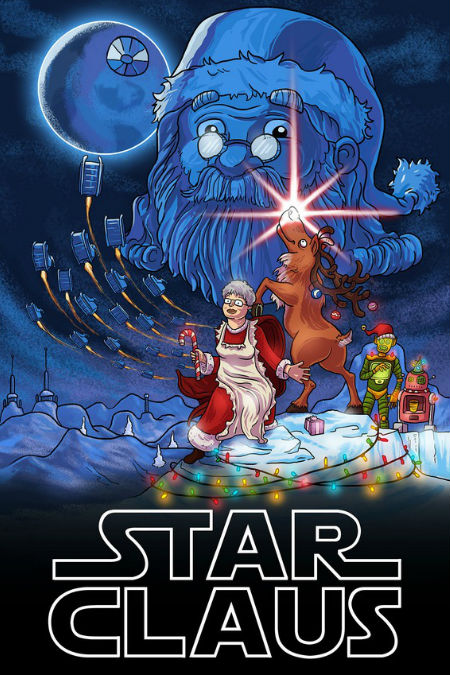 Ever get the feeling that Santa Claus is EVERYWHERE?
It's a sensation not helped by songs like "Santa Claus is Coming to Town", which incidentally is the most played Christmas song of the past 100 years, which has lyrics like:
"He sees you when you're sleeping
He knows when you're awake
He knows if you've been bad or good
So be good for goodness sake!"
and the jolly red-suited man's appearance on every street corner, department store and shopping mall Christmas grotto.
But for many of us that is barely enough Santa which is why Expedia Denmark decided to commission artist Alessandro Minoggi to imagine what it would be like if a whole slew of movie classics were suddenly holiday films featuring everyone's favourite toy-making, elf-employing, reindeer-driven jolly old man?
The results as you can imagine are really rather quite magical and make you wish Santa could find the time to escape the North Pole more often and make more films for us to enjoy when we're in a festive kind of mood, which let's face it for some of us, well, okay me, is year round.