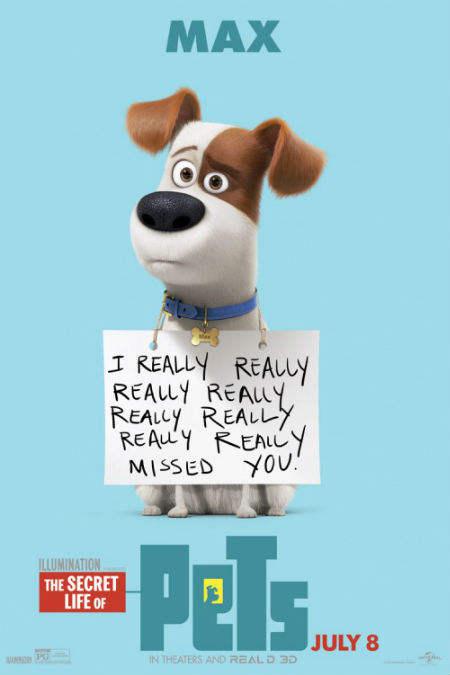 SNAPSHOT
For one bustling Manhattan apartment building, the real day starts after the folks on two legs leave for work and school. That's when the pets of every stripe, fur and feather begin their own nine-to-five routine: hanging out with each other, trading humiliating stories about their owners, or auditioning adorable looks to get better snacks. The building's top dog, Max (voiced by Louis C.K.), a quick-witted terrier rescue who's convinced he sits at the center of his owner's universe, finds his pampered life rocked when she brings home Duke (Eric Stonestreet), a sloppy, massive mess of a mongrel with zero interpersonal skills. When this reluctant canine duo finds themselves out on the mean streets of New York, they have to set aside their differences and unite against a fluffy-yet-cunning bunny named Snowball (Kevin Hart), who's building an army of Ex-Pets abandoned by their owners and out to turn the tables on humanity…all before dinnertime. (synopsis via Coming Soon)
The Secret Life of Pets gives every indication of being one of the standout animation hits of the year.
While it will be competing in the hearts of animation lovers small and large with the likes of the superlative Zootopia, and the Finding Nemo sequel, Finding Dory, its trailers have revealed a delightfully irreverent sense of humour, and some truthful observations about the pets and the people who own them.
To whet our appetites still further, a series of characters posters were released this week by Illumination Entertainment and Universal Pictures.
Having some sign with pet shaming Tumblr sites like The Pet Hall of Shame, which photograph pets next to their "sins", the posters show nine of the pets that are going to make this movie come alive, all of which carry the same silly sense of whimsy and fun that has characterised the film's promotional efforts up until this point.
Bring on the animal hilarity I say and bring on now … OK well how about 8 July in USA and 8 September in Australia? Yes? Done! Woof!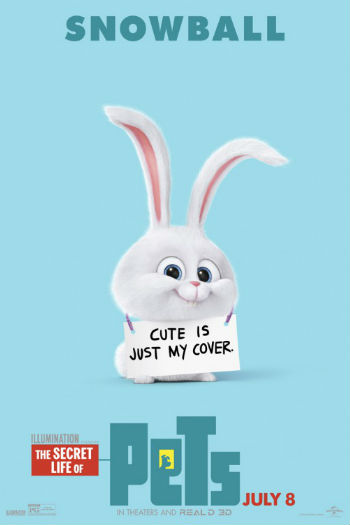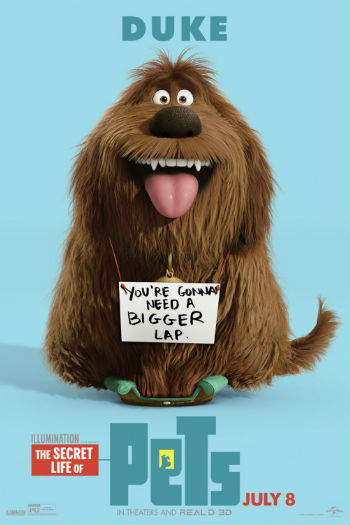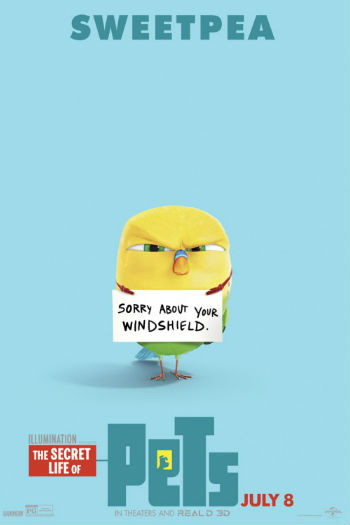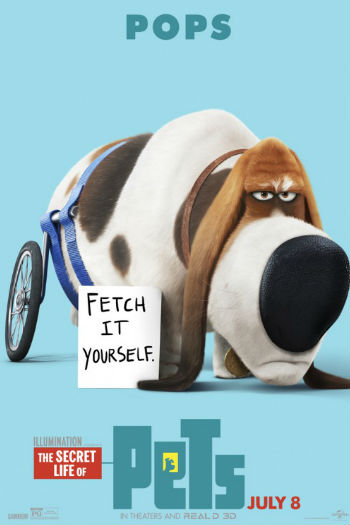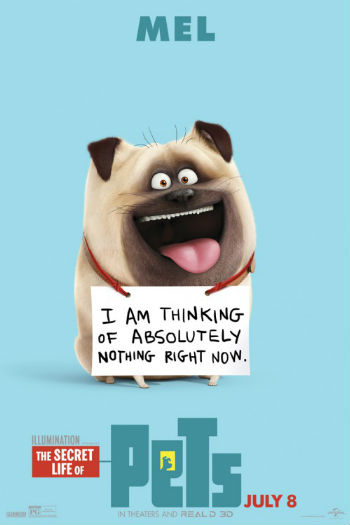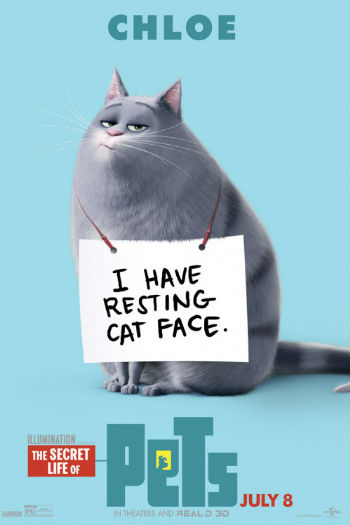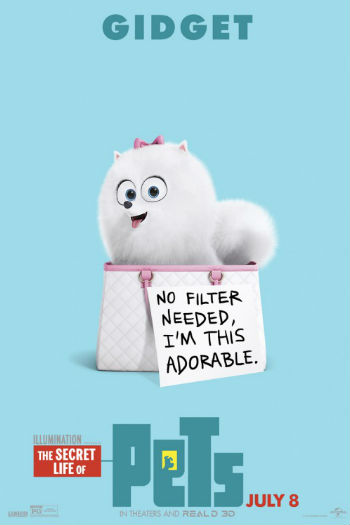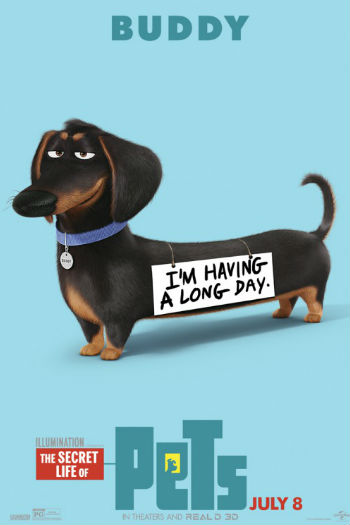 UPDATE – 14 April 2016
There's a new trailer! Yes there is … good boy! There's a good boy! Woof! Meow.