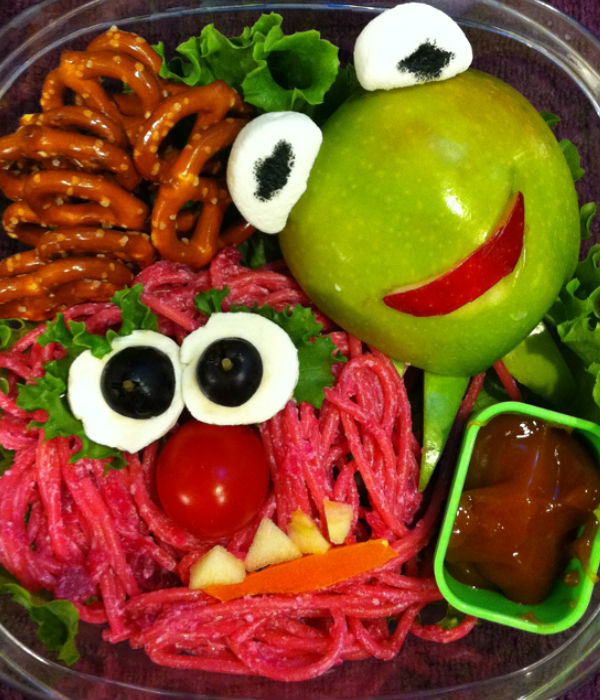 Hungry for more and more of your favourite pop culture characters?
It is not usually a literal craving – chomping down on a DVD is neither practical, healthy or recommended from a dietary perspective – but now it can be thanks to these imaginatively realised food renderings of all manner of characters from movies, TV, video games and comics.
They are the brainchild of Heather Sitarzewski, a Colorado, USA-based artist who explained her reasoning for turning everyone from the Smurfs to The Muppets, Tigger to Garfield into tasty lunchtime treats:
"I decided during this past summer that I wanted to make a fun bento every day for my son's lunches this school year. I love trying to figure out how I can use different food to make a fun piece of edible art. I am creative every day, I'm a designer by day and all around artsy-crafty gal at night but now I get to start every day being creative right off the bat… it's invigorating."
You can see more of her amazing, colourful, fantastically-realised bento art at lunchboxawesome.com
* thanks to the brilliant website laughingsquid.com for alerting me to the best bento boxes this pop culture-obsessed has ever seen.
Of course now I am ridiculously hungry …