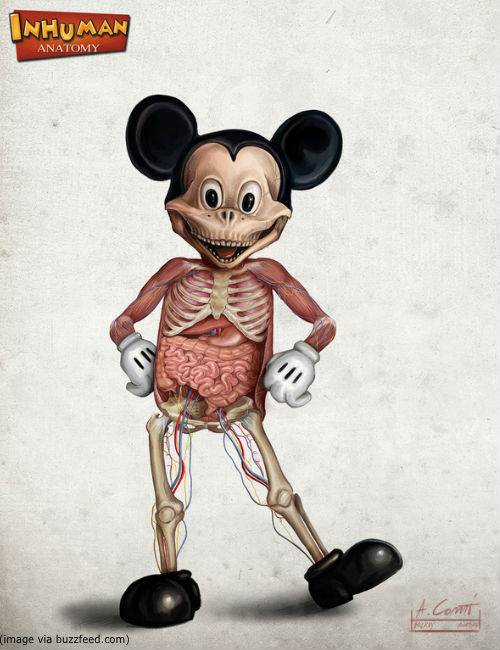 "Oh Mickey, you're so fine, you're so fine you blow my mind!"
Granted those song lyrics weren't recorded and released by Toni Basil in 1982 with either this character or this particular representation of him in mind but I still think they are particularly apt.
Uber-talented artist, Alessandro Conti, who showcases his art deviantart.com, and was featured by Buzzfeed recently – they rightly point out that if there is ever a The Walking Dead/Disney mashup movie then Conti must be the artistic director or there is no justice in the world … none! – has imagined these pillars of the pop culture community is a way that I am fairly certain no one has ever done before.
It's fun, it's playful and possibly quite instructive if you have ever contemplated a career tending to the medical needs of cartoon characters.