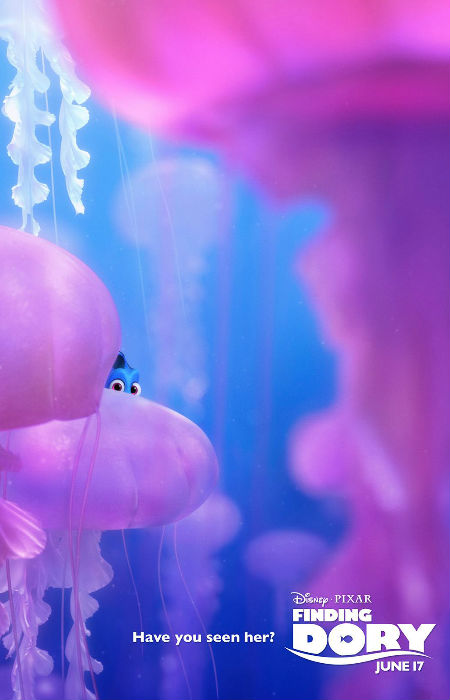 SNAPSHOT
"Finding Dory" reunites Dory with friends Nemo and Marlin on a search for answers about her past. What can she remember? Who are her parents? And where did she learn to speak Whale? (synopsis via Coming Soon)
Everyone's favourite forgetful Pacific Regal Blue Tang has a fine case of the Where's Wallys aka Where's Waldos in the latest batch of posters released for Pixar's Finding Dory.
Playing hide-n-seek, or more likely let's be honest, having forgotten where on earth she is and why, she just hanging out with her undersea peeps, waiting for … hmmm, if only she could remember.
The posters were tweeted out by Ellen DeGeneres, who gives voice and a great hunk of winning personality to Dory, along with three theatre chains (Cinemark, AMC, and Regal) using the hashtag #haveyouseenher.
They're a delightful way to advertise what is sure to be a sweet, funny, heartfelt movie where Dory will finally reunite with her mother (Diane Keaton) and father (Eugene Levy) and remember, at long last, what happened to her and why she's hard to try so hard to forget … well, just about everything.
Finding Dory opens 16 June 2016 in Australia and 17 June 2016 in USA.