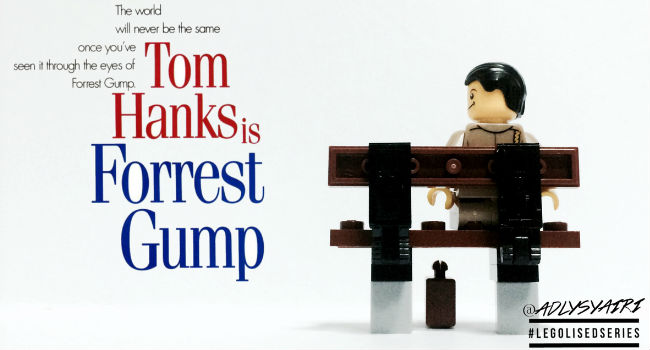 Adly Syairi Ramly is a seriously imaginative guy.
Not content with playfully rendering a host of famous bands in LEGO, he has now turned his attention to a slew of classic movie posters, giving each of them what he calls his "Legolised" treatment.
It's a timely move given the fact that The LEGO Movie has been given less than awesome treatment by the Academy Awards this year who have bizarrely snubbed what is by anyone's measure a funny, clever and beautifully put together movie by not nominating it for contention in the Animated Feature Film section.
While there's little we can do about this outrage, besides singing "Everything is STILL awesome!" outside the home of each and every Academy member – that could be expensive and time consuming but totally worth doing – we can appreciate the fact that even if the Oscars don't think LEGO is worthy of some award loving, that the reach of the Danish bricks still goes far and wide in popular culture.
Thank you Adly Syairi Ramly  for reminding of this once again.