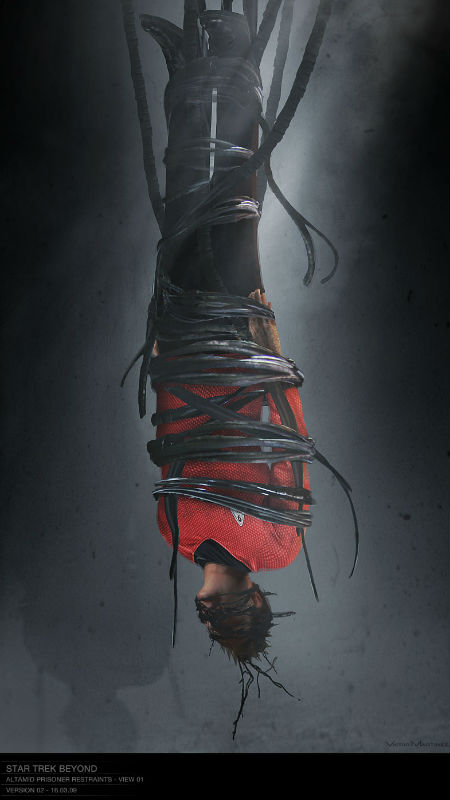 Star Trek Beyond, as the name implies, is a film where much of the action takes place in exotic locales far beyond our own solar system with a multi-layered ultra-modernistic space station that defies gravity and hangs together like a space-bound Escher painting and a rocky, arid planet where the crew of the Enterprise end up – SPOILER ALERT! – after their ship is destroyed by the villainous Krall.
In this concept art by Victor Martinez, which includes designs for ships that didn't make the cut of the final film, as io9 reveals, we get insight into the rich, imaginative process that goes into conceiving of and designing worlds well beyond anything we have encountered in our limited terrestrial experience.
The resulting conceptual artwork is luxuriously exotic with much of it featuring the mining colony that is the home of Krall and his followers, brought to vivid life by Martinez and production designers Sccott Chambliss and Andrew Murdock.
We may not be in the position of heading out into the stars ourselves at this point – a pity given all the Earth-like worlds we are beginning to discover "near" us – but this type of artwork, and the impressively immersive film it gave life and breadth to make up for that in some fashion.
And promise us, if only in our dreams, that we can boldly go where no one has gone before.