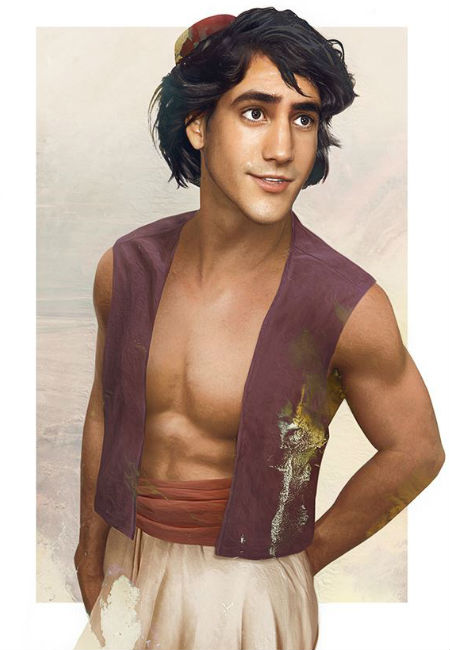 You've got to admit that when it comes to time in the Disney sun, the Disney princesses get pretty much all the attention.
But what about the poor Disney princes?
Well fret no more for Finnish-born, Australia-resident Jirka Väätäinen has more than made sure than the likes of Prince Eric (The Little Mermaid), Prince Charming (Cinderella), and the dreamiest of them all, at least as far as I am concerned, Prince Ali (Aladdin) won't be pop culture wallflowers any longer.
He's imagined what all the princes might look like if they stepped through the magical looking glass into the real world and the results are pleasing indeed.
It all sprang, Väätäinen told Cosmopolitan.com, from a lifelong love of all Disney characters (he's also drawn the Disney princesses too):
"Having grown up with a lot of these characters, the sense of nostalgia made it such a fascinating and fun personal project to explore and carry on with."
You can tell he's enjoyed bringing the project to fruition with the princes looking for all the world like they could just walk right off the page.
If only they would …
You can see more of these amazingly good drawing at Jirka Väätäinen's website.