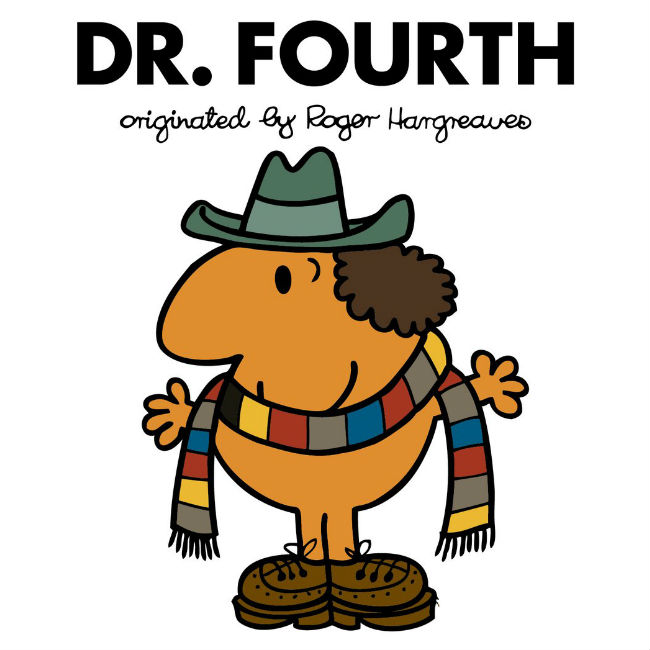 What does a Dalek's tickle feel like?
That may sound like an odd question to ask since the monstrous creations of Davros are more likely to exterminate than engage in mirth-filled jocularity, but it's a play on the question asked by Adam Hargreaves back in 1971 ("What does a tickle look like?") to his dad Roger, the man who would go on to create the Mr. Men and Little Miss series of books.
And it points to a new imaginative collaboration between Gallifrey's biggest fan of Earth and Hargreaves' emotions-given-human-form, which will be published by Puffin Books next year and will initially feature the First (William Hartnell), Fourth (Tom Baker), Eleventh (Matt Smith) and Twelfth (Peter Capaldi) with the rest to follow.
Of course, as a died-in-the-wool David Tennant fan, I am not thrilled that the Tenth Doctor didn't make it into the first four books to be released, but then given how timeless the Doctor is, there's plenty of time for the rest of the books to be released right?
(source: Comics Alliance)