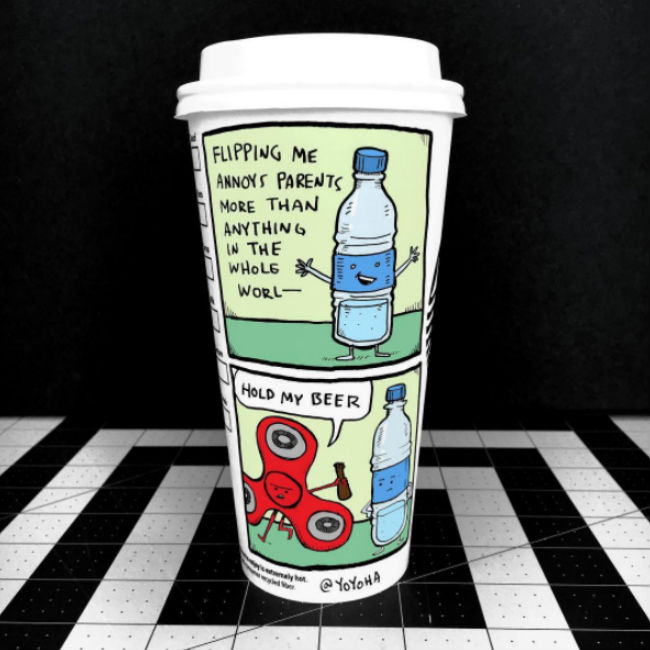 Let's be honest here – if you drink coffee, you want what's in the cup and usually don't much care what's on the outside.
All of "Ulysses" in teeny-weeny text? Sure. Medieval paintings of peasants plating squash? Whatevs. Truth is, if it's not the thing with the caffeine itself, you're probably not interested.
But this really clever coffee cup art by artist Joshua Hara aka yoyoha make me make you pay just as much attention to what's keeping your java from splashing all over you as to the energy-giving coffee itself.
Trust me, his comic musings on pop culture, life and coffee-imbibing, which he started drawing about three years ago, which and adorns travel mugs which you can buy at Society6, will make the outside of the mug just as important as what's inside.
OK, probably not, but it's going to come close and give you a laugh in the process.
Salut!
(source: Laughing Squid)