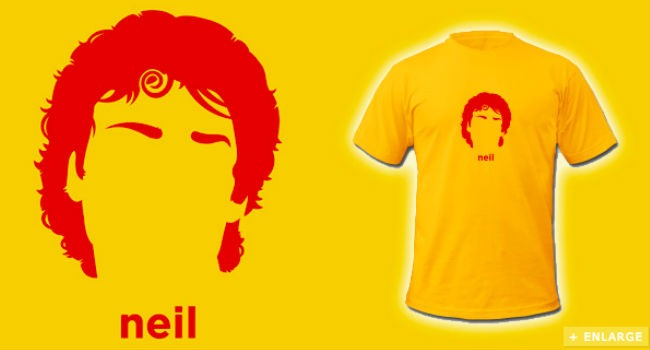 There's something about finding a book we really love that's made even more special when we discover, O happily prosaic day!, that we also love everything else that author has every written.
And, of course, given that true devotion knows no bounds, will ever write. (OK that could be a bit risky but I'm inherently an optimist so I always approach each new book by my favourite scribes with that mindset.)
So what better way to show how much we love what they write, apart from stalking them everywhere they go – which can (a) be difficult if they're dead (unless they're a zombie in which doable but very slowly, and (b) quite illegal especially if it involves standing outside their apartment at night (which of course, haha!, we would never do) – than to wear their images, specifically their bounteous heads of hair on a T-shirt?
If you are of the same mind, then Hirsute History T-Shirts have got a great range of fantastically wearable headpiece images for you, all on a kaleidoscopically large range of colour tees.
To which I say, pun most firmly in mouth, "Hair! Hair!" (Thank you I will be here all week, try the chicken).
You can see all of the collection here.
*This is not a sponsored post. I think they're very cool T-Shirts!
(source: Paste Magazine)