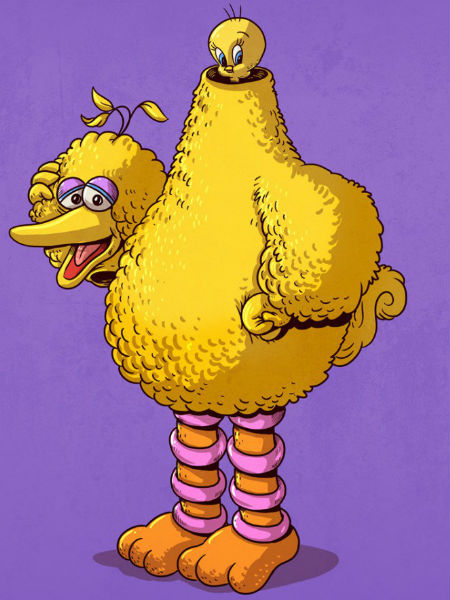 Oh how I love someone who thinks creatively out of the box.
In this case, it's immensely clever artist Alex Solis who wondered what really lay behind the faces of some of animation's most recognisable faces.
His artistic musings resulted in Icons Unmasked, which pulls back the veneer to reveal who's really lurking behind the faces we know and love.
Rather than unsettling, it's amusing and highly imaginative, and makes you realise that if you've never seen Daffy Duck and Donald Duck, for instance, in the one cartoon, there's a very good reason for that.
I can't wait to see who he plans to reveal next!