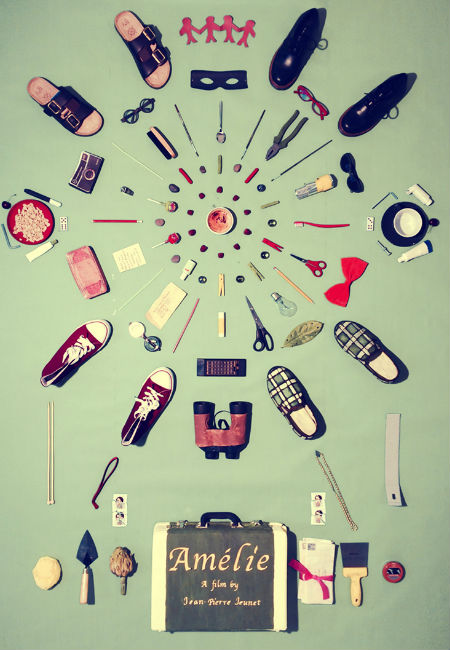 If only all movie posters were this gloriously imaginative.
Manchester, England-based artist John Bolton has created the most wonderful posters of classic films like Amelie, The Royal Tennenbaums and Breakfast at Tiffany's using objects he has faithfully made himself that evoke the spirit and style of these movies.
The result is some of the most beautiful movie posters I've ever seen and they suggest the essence of the film and why we love them so much far better than many actual posters I see.
They're an absolute treat to behold and you should check them out at Bolton's Etsy store.