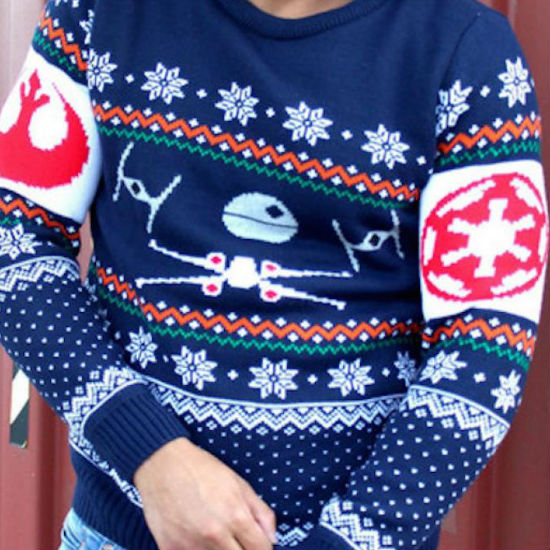 Let's hear it for Christmas sweaters!
They go together like eggnog and a roaring fire, chestnuts and am open fire, and  "Falalalalalala" and decking the halls!
If you're the sort of person who needs their sweaters, known in Australia as jumpers and most definitely not being worn at the moment in the middle of a rip-roaringly hot summer, to reflect their great love of all things pop culture then you're in luck!
Insanely festive amounts of luck!
So much in fact that you"ll be changing sweater outfits every five minutes at this year's Ugly Christmas Sweater Party and wowing everyone with your eclectic selection.
Good old Den of Geek has brought together 30 different designs, complete with links to the sites where you can buy them, running the gamut from Guardians of the Galaxy to Doctor Who, Star Wars and Gremlins.
So much choice, so much fun, so much festiveness!