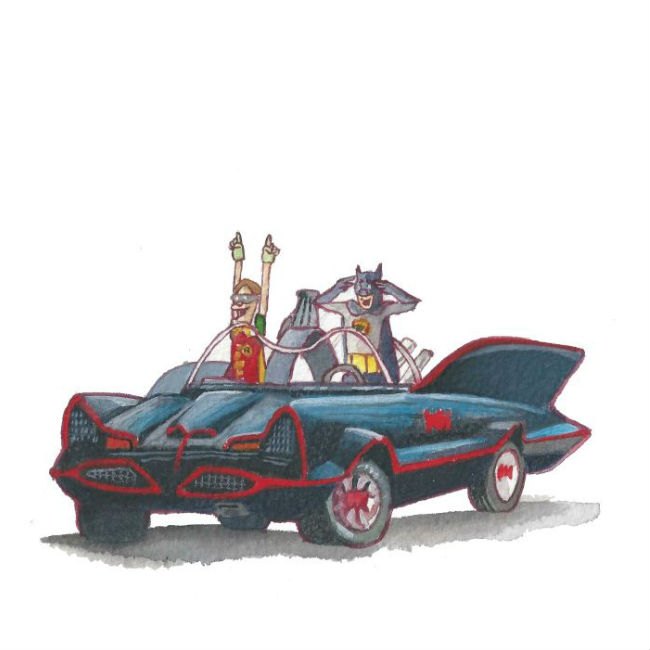 I am not a car person. Not even a little bit.
But the only sphere in which I will make an exception for vehicles, and really just about anything (bar pretty anything the extreme right advocates), is pop culture where transportation of all kinds has long been associated with many iconic characters.
Artist Mark Chilcott has honoures these vehicles with a series of beautifully fun watercolour artworks that were the subject of a recent exhibition in Brooklyn.
Everyone from Batman to Ghostbusters, the A-Team to Star Trek: The Original Series got a look-in in this delightful homage to pop culture vehicles of all stripes, many of them so idiosyncratically that even a car-ambivalent person like myself would mind owning some of them.
It appears that prints were only available during the actual run of the exhibition but it would be worth keeping an eye for these prints which would be a fab addition to anyone's collection, car lover or not.
For more information on the art and the exhibition, go to io9