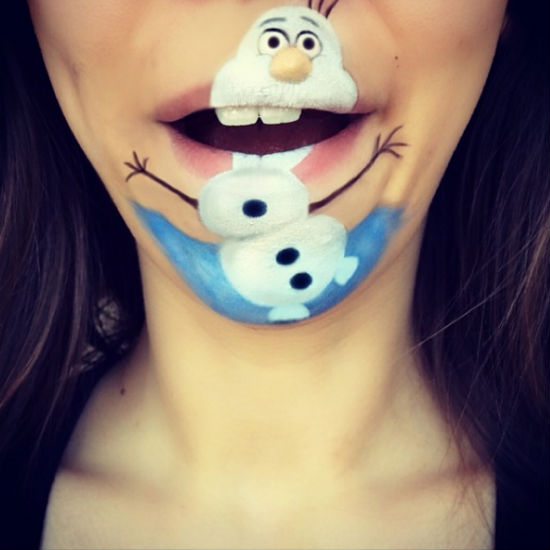 Laura Jenkinson, a supremely creative, über-talented make up artist from London, is a woman after my own heart.
Inspired to use her lips as a canvas for all sorts of animated characters, the beauty blogger, after a suggestion from a friend, started with the Minions from the Despicable Me franchise, before going to ('toon) town with the idea, adorning her smackers with everyone from Taz the Tasmanian Devil (one of my favourites), to Popeye, Bugs Bunny and as a tribute to Robin Williams, Aladdin.
Her renderings are brilliantly accurate, filled with the sort of child-like glee and pleasure these wonderful characters bring to each and every one of us, and proof that lips aren't just to be used for kissing and eating (although to be fair, both are extremely good uses and should not be under-valued).
You can see more of her awesome work at Buzzfeed and her own Facebook page and Instagram account.