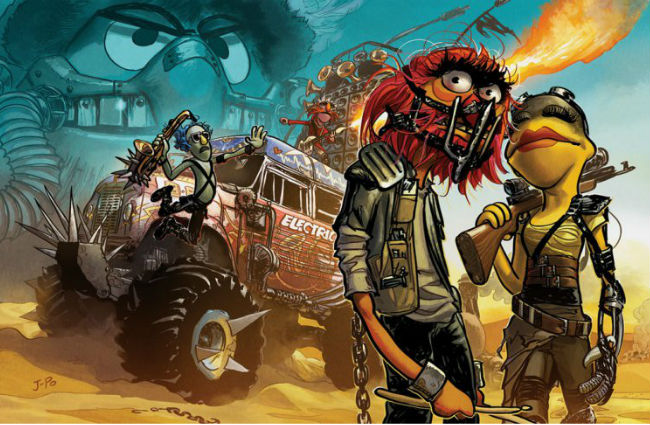 As a life long Muppets fan, I am most definitely of the opinion that there is very little on this planet that can't be improved by their presence.
Among these many and varied things, are superhero and apocalyptic road movies, two themes that a very talented artist called Justin Ponsor (who goes by the name JoopaDoops on Deviant Art), also armed with some serious Muppets appreciation, has addressed with some seriously good artwork I discovered via Laughing Squid.
Apart from being beautifully drawn – he nails the look and personality of every single Muppet he features from Sesame Street stalwarts like Big Bird, Oscar and Ernie and Bert to The Muppet Show gang including Animal, Kermit, Miss Piggy and Fozzy Bear – they evoke the pop culture properties they are lovingly paying homage to in ways I doubt even their creators contemplated.
His Muppets-infused pop culture tributes so far include Mad Max: Fury Road, The Avengers and DC's Justice League and they are without exception, perfectly executed.
You can check out more of his marvellous work at Deviant Art.