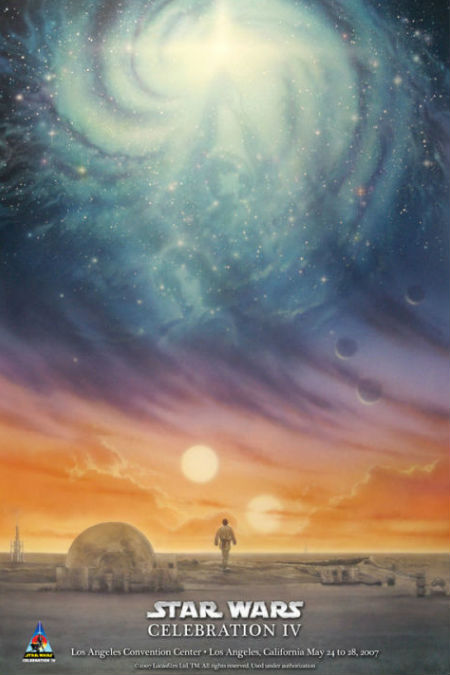 40 years ago this year, somewhere around the 27 October to be precise, I saw Star Wars: A New Hope (then just plain old Star Wars) – to be fair I highly doubt my mother took me to the small one room cinema in Ballina on opening day or more to the point that the film has even reached a small town on the far north coast of NSW, Australia until quite a while later – and my small hitherto non-spacey world was blown apart.
(Much like the Death Star although the Force stubbornly resisted my attempts to tap into it, a situation which annoyingly persists to this day.)
Now four decades later – let's say that quickly so I don't collapse from shock – I was as excited as I was when I was 11, excitedly awaiting the release of episode 8, Star Wars: The Last Jedi, which premieres in Australia on 14 December.
To mark the imminent arrival of the new film, Digital Spy has gathered together 17 of the most distinctive posters issued for the franchise, all of which are visually striking and intensely evocative in their own way.
Some went the distance, some were recalled and some were for one-off conventions, but all of whom recall the thrill and excitement off heading to a galaxy far, far away a long time ago and how it never dims no matter how much time may pass by.