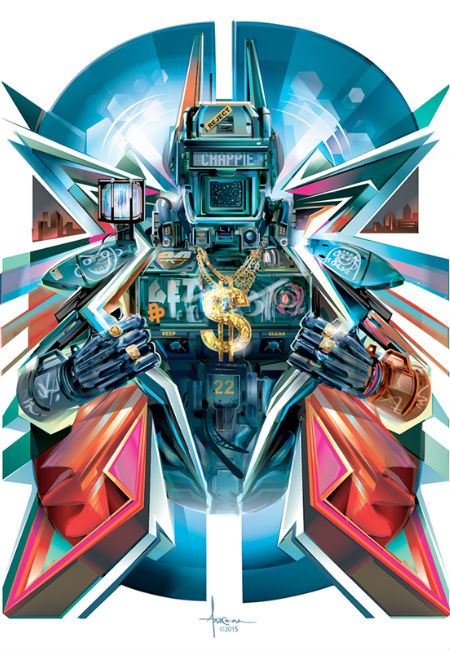 SNAPSHOT
"Every child comes into the world full of promise, and none more so than Chappie: he is gifted, special, a prodigy. Like any child, Chappie will come under the influence of his surroundings – some good, some bad – and he will rely on his heart and soul to find his way in the world and become his own man. But there's one thing that makes Chappie different from anyone else: he is a robot. The first robot with the ability to think and feel for himself. His life, his story, will change the way the world looks at robots and humans forever." (official synopsis via Sony Pictures)

"In the near future, crime is patrolled by an oppressive mechanized police force. But now, the people are fighting back. When one police droid, Chappie, is stolen and given new programming, he becomes the first robot with the ability to think and feel for himself. As powerful, destructive forces start to see Chappie as a danger to mankind and order, they will stop at nothing to maintain the status quo and ensure that Chappie is the last of his kind." (alternate synopsis via Coming Soon)
Science fiction, contrary to what you might think, is a very difficult genre to get right.
Anyone can throw a few robots, brawling armies in a legion of spaceships out into the far reaches of space with a few nasty or not so nasty aliens snapping at their heels and call it science fiction; but not everyone can invest the worlds they create and the people who create them with enough authenticity to be truly believable and engaging.
The Wachowskis Jupiter Ascending, which has all its sci-fi tropes in a row but nonetheless failed to fire in any meaningful way, is proof of this.
Neill Blomkamp however, the gifted South African director who gave us the superlative District 9 and the socially-aware action thriller Elysium, and who is about to direct the next instalment in the Alien franchise, is one man who gets it right more often than most.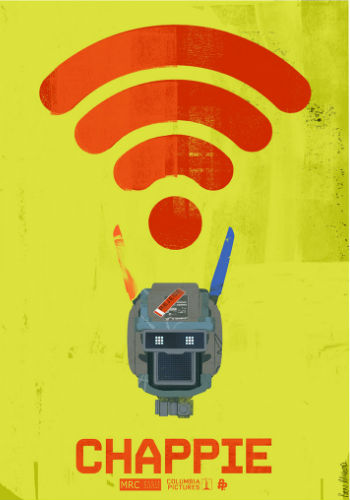 And now he's back with what could be his next sci-fi masterpiece, Chappie, about a robot who becomes sentient, an unprecedented development that sets the cat among humanity's pigeons in a fundamentally transformative way.
Some commentators such as Ethan Anderton at First Showing have expressed some concerns about how good the movie will be:
"In a few weeks, we'll see if District 9 director Neill Blomkamp has another good sci-fi flick in him when Chappie hits theaters. So far, the trailers have me feeling mixed about the movie, because it has so many familiar elements from RoboCop, Short Circuit and more. But I'm hoping that maybe the trailer is just using those things to sell the movie to as general of an audience as possible. Of course, I hoped the same thing about Elysium and was a little disappointed."
But everything I have seen including its trailers and the clip below suggest a movie that marries the very best elements of sci-fi together – a reality beyond our own, characters who you care about deeply and a socially-conscious message woven meaningfully into the narrative.
All of which makes me very excited for its barely-round-the-corner impending release, as do these amazing Chappie posters from the inspired artists at Poster Posse who describe themselves as "a diverse collective of global artists who work with pop culture themes to create unique, collectible, art."
They are arrestingly beautiful, embody the themes and look and feel of the movie expertly and are a perfect addition to the official poster art for the film.
You can see the full range of this remarkable work for yourself at Poster Posse.
Chappie opens in UK and USA on 6 March 2015 and in Australia on 12 March 2015.