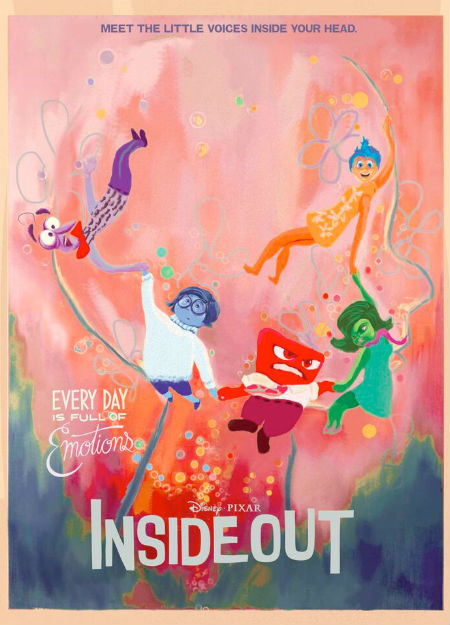 Inside Out, Pixar's latest transcendent animation triumph, takes us, in the most gloriously poignant and colourful way possible, into the mind of an 11 year old girl named Riley, who is struggling to cope with some pretty major changes in her hitherto untroubled young life, precipitated by her family's move from Minnesota to San Francisco.
The genius of this beautifully-made, riot of colour richly moving film is the way everything she thinks and most importantly feels represented by five key emotions – Joy (Amy Poehler), Sadness (Phyllis Smith), Fear (Bill Hader), Disgust (Mindy Kaling) and Anger (Lewis Black) – all of whom play a key role in the way she sees the world and reacts to it.
It is well nigh impossible not identify with pretty everything that happens in the sweet, tender, funny film since who of us hasn't felt alienated, or lost, or sad, or uncertain of what the future holds, or conversely, ecstatically happy or deeply loved by friends or family?
And now the amazingly talented folks at Poster Posse have managed to add even more lustre to the film's already luminous, emotionally-insightful countenance by crafting a beautiful line of posters that tap beautifully into the look and feel of this most remarkable of films.
You can see more of this gorgeous artwork at Slash Film.