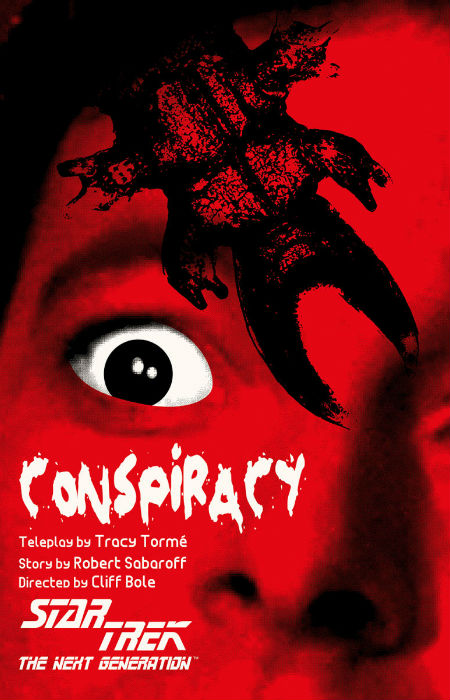 Back in the glory of days yore when TV series ran for multiple seasons and came with burgeoning episode counts, they made a lot of TV.
I mean, a LOT of TV.
Which is how Star Trek: Next Generation, which brought Gene Roddenberry's utopian vision of the future back to the small screen in 1987 after a gap of some 18 years (Star Trek: The Original Series (TOS) finished its 3 year run on 3 June, 1969) came to have 176 episodes under its belt by the time it finished its run in 1994.
That's a lot of TV and hence a lot of work fro artist Juan Ortiz, who has created visually-arresting posters for every single last episode. Yep, very last one! (He did the same thing, to similarly impressive effect, for TOS.)
They've all been released in the book Star Trek The Next Generation: The Art of Juan Ortiz which was inspired, so the press release says by "indie-film and black-light posters, comics and rock/punk culture."
They are absolutely amazing to look at and  a beautiful visual accompaniment to the series, all packaged in a book that looks eye-catchingly good in its own right.
(source: io9 Gizmodo)