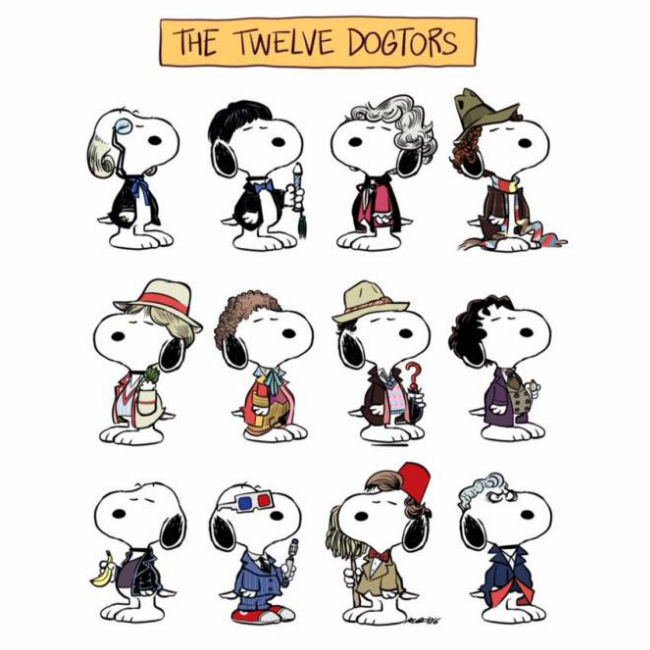 In his day, and it's been a thoroughly successful 67 years and counting so far, Snoopy has been many things – an aspiring author, a hip rock 'n' roll-loving college student named Joe Cool and a dashing World War 1 flying ace, always on the hunt for the Red Baron, to name but a few.
It's all part of a robust fantasy life that Charles M. Schulz, who created Snoopy and the entire Peanust gang, told Comics Journal in 1997 was an attempt to spice up what might otherwise a fairly pedestrian canine existence.
"He has to retreat into his fanciful world in order to survive. Otherwise, he leads kind of a dull, miserable life. I don't envy dogs the lives they have to live."
Now you can time-travelling Gallifreyan to the list thanks to talented artist Albo who has given Charlie Brown's eccentric beagle the chance to travel wherever he wishes in space and time.
You can be a part of Snoopy's latest grand adventure by going to TEEPUBLIC where you can purchase all 12 Dogtors on all kind of cool products (and check all of Albo's other brilliantly fun designs).
You never know – even The Round-Headed Kid may wants some!
(Source: Laughing Squid)