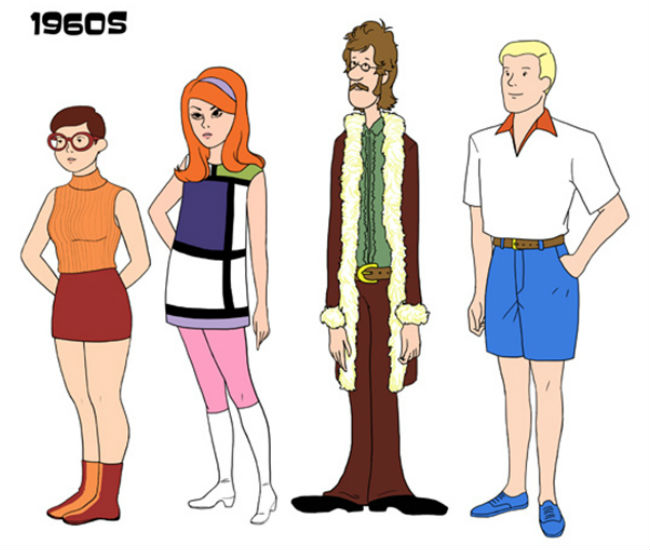 Ever since I clasped eyes on the Scooby Doo Where Are You mysteries in the '70s, I have been firmly of the opinion that there is a timeless quality to the cartoons.
Even now I can happily sit down and watch Scooby, Shaggy, Fred, Velma and Daphne do their mystery-solving thing over and over again, lost in some very delightful nostalgia-driven binge-watching.
I care not that the plots are roughly the same and the endings pretty much foregone conclusions, not to mention the same art recurring again and again as Scooby and Shaggy run form yet another scary-at-the time monster in yet another haunted house they probably shouldn't have entered.
What matters is the goofy fun everyone seems to have even in the scariest of situations and that kind of camaraderie and togetherness never goes out of style.
It could be why talented London-based designer Julia Wytrazek had decided to play dress-ups with the Scooby Doo gang, drawing them in the fashions of every decade of the 20th century, and quite smartly, as Paste magazine notes "[basing] all [the] outfits on the cartoon characters' original color palette, while incorporating key trends of the time."
It's an inspired idea that works beautifully, reminding us, as if we needed reminding, that Scooby Doo and the gang are ageless, intrepid investigators of whom we will never grow tired.
Scrappy Doo on the other hand? Well … hmmm …
All the Scooby snacks in the world to you Julia Wytrazek!
You can see more of her work at her website.