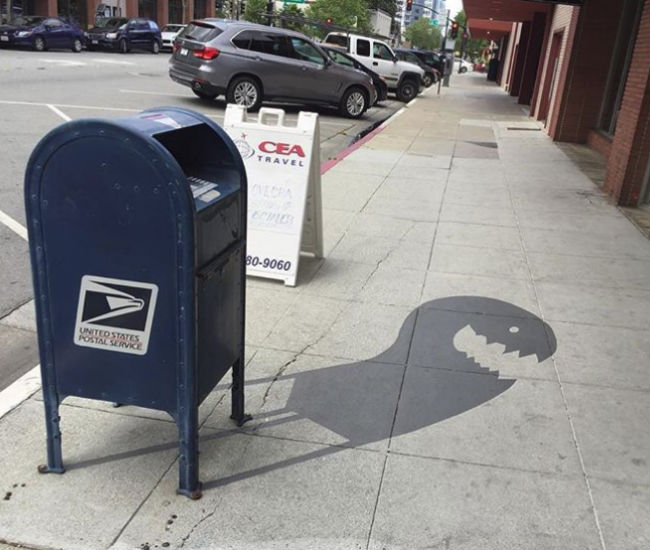 Who doesn't love a little magic injected into their everyday life?
Sure there's comfort in our routine, but without those remarkable little moments when something utterly unique and pleasingly different comes across your path, life can get more than a little pedestrian (wordplay most definitely intended when you see what's coming next; trust me on this).
Damon Belanger is giving the city of Redwood City, California a lot of those remarkable little moments, courtesy of something imaginative artwork drawn directly onto the footpath (sidewalk) which turns ordinary objects like mailboxes and bike racks into something delightfully out of the ordinary.
What nice about it, apart from the great artistry involved, is that it transforms running errands or rushing through town on business into something altogether different to what you'd be expecting, and in our workaday world where pretty much everything has its place, those kind of surprises are good for the soul.
You can see more of his work at Instagram and his website.