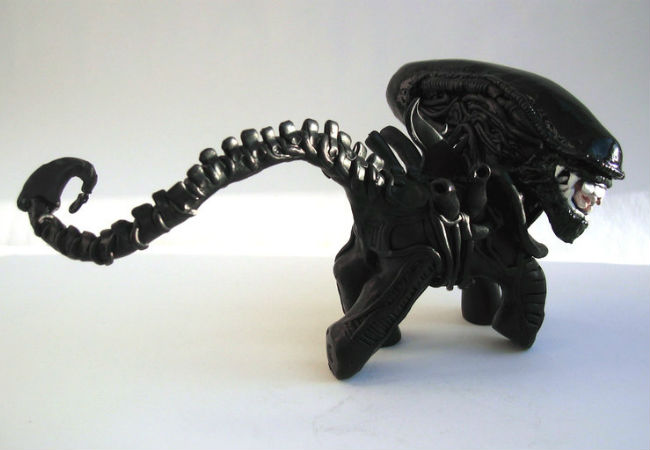 On the off chance that you crawled under a very large rock somewhere around 1991 and have yet to emerge, I am here to tell you that the 1980s, home to Duran Duran, Hypercolor T-shirts and Dallas, among many other shoulder pad-accented things, are back in a big way, and show no sign of shuffling back to their own leg warmer accented corner of history any time soon.
The influence of the decade that also gave us Dynasty, Thriller, and big, BIG hair, can be seen in fashion, music, film and TV, cleverly mixed with the very modern 21st century sensibilities of today's creative generation for whom homages to the past are part and parcel of their artistic expression in the here and now.
And now, thanks to some enormously talented people on Deviant Art, such as Spippo, Customlpvalley, Berrymouse, Animeamy, Trillions and a host of others at Deviant Art, Flickr users such as Kipperfrog and creative types at a number of other sites, My Little Pony (a creation of the Hasbro toy company), which let's face it never really went away after their debut in 1983, are the flavour of the month.
Unlike fellow 1980s play things, the Transformers, who bestride the big screen in all their noisy, bombastic glory, My Little Pony have chosen a quieter but no less noticeable path back into pop culture relevancy courtesy of people who dare to imagine them crossing genres with the sort of alacrity they normally reserve for rainbows.
And the results are impressive with every franchise from Star Wars to DC and MARVEL superheroes, Terminator to Star Trek to name a few getting a My Little Pony makeover and giving these sweet toys, aimed at girls 2 – 11, a whole new edgy, grungy lease of life.
It's proof once again that you might be able to take society out of the 1980s but you'll never completely, and thank goodness for that, ever take the 1980s completely out of society.
*My thanks to Buzzfeed community member Rebecca E. for going to all the trouble to bring these marvellous My Little Pony creations together in one place at, where else, Buzzfeed.